Website security is one aspect that all business owners must pay attention to nowadays. Especially if your business entirely uses an online-based system to accommodate the needs of promotion, production, and inventory management.
If the website security sector is not maintained, there are some potential losses that you can receive. For example, such as system disturbances, losses caused by fictitious transactions, and even misuse of personal information from buyers.
Online crime or commonly referred to as cyber crime itself can be done in various ways. So that your business website is safer from data theft, in this article we have prepared some Tips for a Secure Website from Data Theft that can be used as a reference.
Tips to Keep Websites Safe from Data Theft
1. Install Paid SSL Certificate
The first step you must take so that your website is safe from data theft is to install a paid SSL certificate. In addition to protecting potential buyers' personal data from malware, premium SSL certificates usually also have a guarantee that can be claimed in the event of data leakage or interference from SSL errors.
2. Rent Hosting at a Trusted Provider
Next, you should also pay attention to the quality of service from third parties. Starting from using official templates, plugins from trusted vendors, to using trusted web hosting services. Currently, there are many providers that offer cheap hosting prices to support website needs, but you have to be more selective in looking at the specifications, features and security guarantees offered.
Don't be tempted by cheap hosting prices, you will actually pay extra for repairs because the security system does not support anti-malware.
3. Routinely Update the CMS Used 
Most beginner bloggers may still often ignore the update notifications that appear on the dashboard. In fact, the notification is one of the powerful tips to make the website more secure from data theft attempts.
By regularly updating the CMS you are using, you have taken precautions so that hackers or crackers cannot take advantage of existing bugs. Software updates themselves basically have two main functions, including patching bugs or security gaps that have the potential to be exploited by third parties, and secondly to add the latest features that can increase user convenience.
4. Optimize Hosting Configuration
Some web hosting companies currently offer additional services that can be used to optimize website security. For example, by adding Imunify360 anti-malware software.
However, setting up your own web hosting configuration will provide a sense of comfort and convenience for website owners. Of course, if you have a hosting package that is not a shared type and you really understand the configuration process.
Web hosting companies usually have set the security system as optimally as possible. However, the configuration used is public or general, you still need to adjust it yourself with the features and types of related websites so that security is maximized.
5. Install the Website Security Plugin
These tips will be very helpful if you use Content Management WordPress. Why is that? Because for now there are dozens or even dozens of vendors who develop security system plugins.
Some of them such as AIO Security, Loginizer, iThemes Security, Acunetix WP Security, and many others. You can use the free version for learning needs, while if the website has grown bigger, you should use a plugin with a paid version package so that the more complete features you can get.
6. Use a Unique Username and Password Combination
Although it looks very basic, in fact until now there are still bloggers or web developers who use a combination of username and password "admin" or date of birth for website login needs.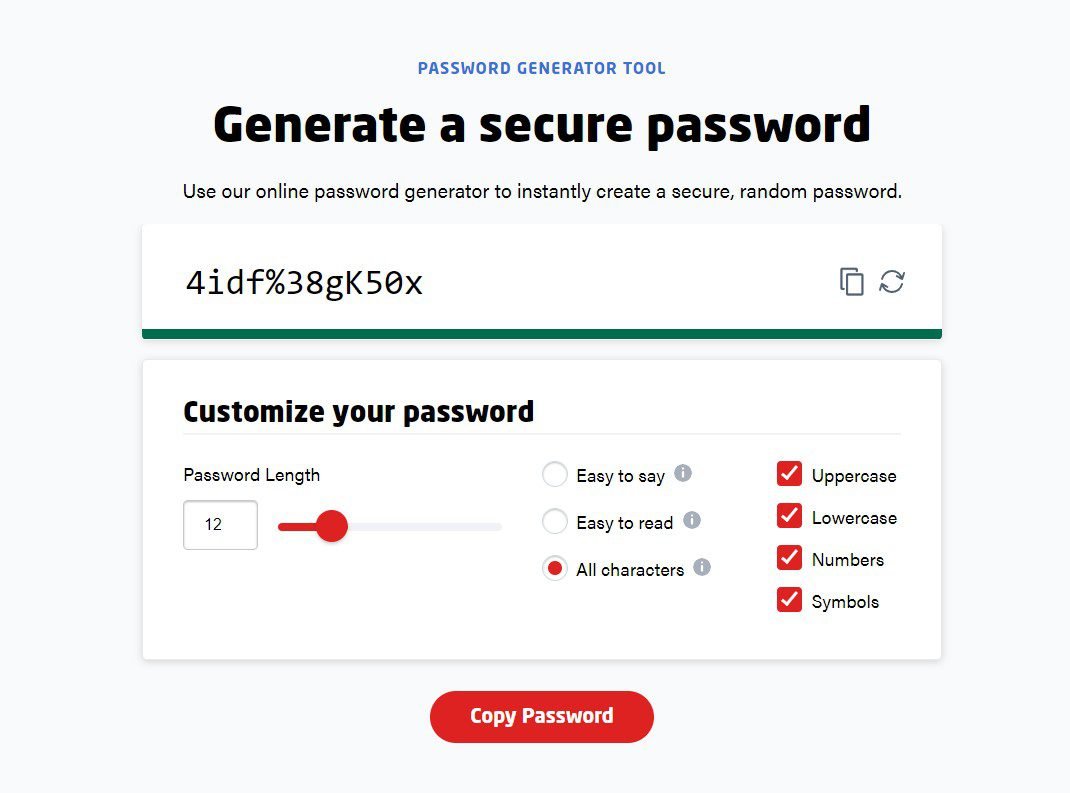 This of course should not happen, because by using the combination option, access to your website will be easier for hackers to guess. In order for the website to be more secure from data theft, it is recommended that from now on you change the password combination with a minimum criteria of 8 alphanumeric characters, and there is an additional at least 2 special characters.
7. Install Antivirus on Laptop or Computer
Finally, to avoid getting the website exposed to viruses that can cause personal data to leak, you also need to install antivirus software on your laptop or work computer. The use of anti-virus is quite effective in identifying if any software contains malware or phishing attempts from hackers. So, it never hurts to use this precaution.
Those are some tips that you can do to keep your website safe from data theft. In the digital era like today, cyber crime is increasingly happening, efforts can be made in various ways, so that you don't become one of the victims, you should take the steps mentioned in this article. Hope it's useful!