If you're planning to build a website right now, the two things you'll need are hosting and a domain name. For a domain name, you just need to check the availability of the domain and choose the extension.
But hosting services, you need to choose the right type of hosting service and make no mistake. Because there are many types of hosting services with different prices, specifications and needs. Of course, for one website with another, the needs are different, you need to adjust it so that your website can run normally.
Getting to Know Hosting
For those of you who don't know, hosting is a server computer service that is useful for storing all data from websites. So all your data is placed on a server computer that is connected to the internet network. When needed, the data can be opened directly by the user.
Currently there are two choices of free and paid hosting service providers. For free hosting services, of course, don't expect too much because in terms of features and support, it's definitely limited. Examples of free hosting services that you can try include blogger.com, WordPress.org, medium, tumblr and many others.
Now for paid hosting services, the advantages are definitely more complete features and also fast response support. One example is bluehost, an cloud hosting service provider with decades of experience in the domain, hosting and website creation services.
Type of Hosting Service
The following types of hosting services may not all you will find on one hosting provider. There are several providers that sell only standard hosting services such as shared, unlimited, WordPress hosting. Each hosting service provider certainly has different hosting services
1. Shared Hosting
Shared hosting is a cheap hosting service where in one server is filled with many websites. So that hosting resources such as CPU, RAM, storage, database etc are shared with other users. This is the reason why shared hosting can be the cheapest compared to other hosting services.
This shared hosting service is usually owned by the majority of hosting providers. The management of shared hosting is full managed from the hosting provider, so there is no need to bother. For the advantages, the price can be cheaper, suitable for beginners and small-scale websites.
2. Cloud Hosting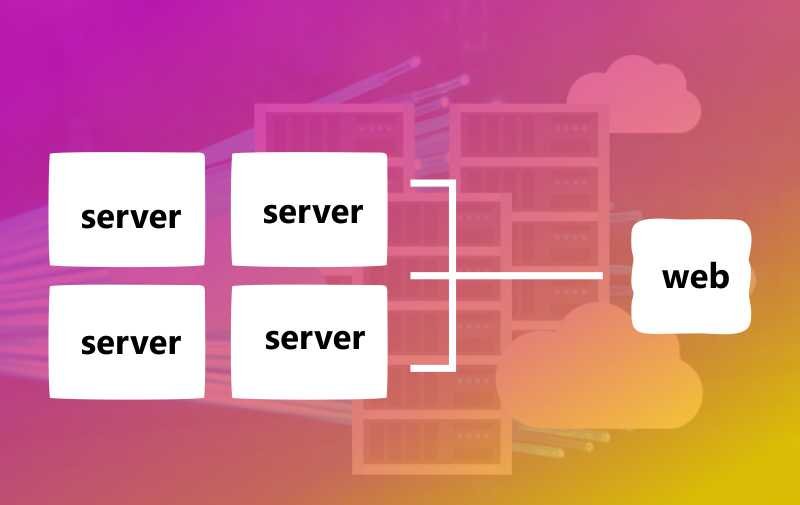 Cloud hosting is the latest technology in hosting storage. Website data and files are stored on different cloud servers, so if one server goes down, there are still backups from other cloud servers. So with cloud hosting, the website is safer from downtime so it doesn't hurt the visitors and website owners.
Cloud hosting is included in the full managed category of the hosting provider. The drawback is that the price is more expensive compared to shared hosting. If you visit hostadvice.com/cloud-hosting you will be able to find the best providers for this type of hosting.
3. WordPress Hosting
Third, the type of hosting service that is often found is WordPress hosting . This hosting service is specifically for WordPress users.
We all know that WordPress is the CMS with the largest users in the world. It's no wonder that hosting providers are competing to create WordPress hosting services.
Tips for those of you who have planned to create a website with a website CMS from the start, then you can choose WordPress hosting. The advantage is that your hosting has been optimized for WordPress users, so speed matters are definitely fast and safe.
The most disadvantage is that it is more expensive and can only be used for the WordPress CMS.
4. Unlimited Hosting
Unlimited hosting is a hosting service that accommodates those of you who need hosting with a large storage capacity. Indeed, there are several hosting services that provide limited capacity for each package. Tips for those who are looking for unlimited hosting is to look at the number of inodes provided.
Inodes is the number of files that you can store in the hosting service, if you have crossed the limit, you cannot upload files again. If you have such an incident, inevitably you have to upgrade the unlimited hosting service package on it.
5. Managed Hosting
Managed hosting is a hosting service where the management is held by the hosting provider. You just pay and use it without the need to think about technical things for the hosting you are using.The price is usually cheaper because one main server is used by many people. The drawback is limited access, you can't do more special settings or install applications on the hosting server.
6. Unmanaged Hosting
Unmanaged hosting is a hosting service where the provider only provides the hosting/server account. This service is recommended for those of you who are familiar with server technical matters. For an optional price, because it can be more expensive if you use a paid hosting panel with an application addon.
The advantage is that there are no rules in managing the server because everything is yours, but it is worth the risk if an error occurs later. Unmanage servers are commonly found in services ranging from VPS, Dedicated Servers and so on.
7. VPS
VPS is an upgrade service from shared hosting. Please note that cloud hosting, unlimited hosting and WordPress hosting all fall into the shared hosting category.
So for those of you who want to upgrade from shared hosting, you can try a Virtual Private Server. VPS lets you manage your own server virtually on the server computer.
In one VPS account there is no other website other than yours. The server on a VPS is virtual, so in one dedicated server it is divided into several VPS.
8. Dedicated Server
Dedicated server or also known as dedicated hosting. If this is likened to a combination of several VPS servers into one.
Dedicated server means you use a special server for your personal website without any other user's website. By using your own server, you are free to manage the server without fear of running out of resources. Dedicated servers are suitable for websites that have large capacity data and high visitor traffic.
For a fee that is definitely more expensive because you rent a dedicated server. The main thing is that you have to be able to master in technical terms because dedicated servers are usually included in unmanaged server hosting.
Hosting Service Type Difference
Here we provide the different types of hosting services in tabular form to make it easier to understand.
| | | | | |
| --- | --- | --- | --- | --- |
| Hosting Type | Price | Specification | Type | User Level |
| Shared Hosting | Cheapest | Lowest | Manage hosting | Beginner |
| Cloud Hosting | Inexpensive | Low | Manage hosting | Beginner |
| WordPress Hosting | Standard | Standard | Manage hosting | Beginner |
| Managed Server | Standard | Standard | Managed hosting | Beginner |
| Unmanaged Server | Tentative | Standard | Unmanaged hosting | Intermediate/advanced |
| VPS | Expensive | Tall | Unmanaged hosting | Intermediate/advanced |
| Dedicated Server | Most expensive | Highest | Unmanaged hosting | Advanced |
Closing
So how do you know the types of hosting services and the differences?
If there are still hosting services that you missed, you can write them in the comments column below.
For those of you who plan to upgrade to the above services, you can refer to the table above.