Talking about the performance of a website, web loading speed is one of the important factors in optimization. Just imagine if you visit a website that is super slow when accessed.
Let alone switching from one page to another, waiting for one page to open perfectly is impatient. When in that situation, many people tend to get impatient and turn to other sites that are faster and more reliable.
As a website owner, of course you don't want something like this to happen to your website. Even though you have tried your best in optimization and have even used the best hosting services.
You can also arm your website with some powerful plugins to increase website speed such as W3 Total Cache cache storage plugin or WP Super Cache.
With the combination you have, it looks like your website is already very fast to access.
But wait…. If your website has a lot of content such as images and videos, of course you are advised to use a content delivery network or often referred to as a CDN.
With a CDN or Content Delivery Network , your WordPress site will be accessed faster while being more secure and robust.
Well, in this article, we will get to know what a CDN is, understand its benefits, and at the same time get to know the 10 best CDN services for your WordPress site. Ready to read more?
What is a CDN/ Content Delivery Network?
In simple terms , the meaning of CDN or Content Delivery Network / Content Distribution Network is a collection of interconnected server networks (nodes) that are stored around the world.
This global network of servers is located in multiple locations in different countries, so it's not just one or two data centers, and each one is optimized for distributing static files.
A CDN can distribute most of the internet's content. Starting from web objects (text, graphics, and scripts), download objects (media files, software, documents), live streaming media, on-demand streaming media, applications (e-commerce, portals), and social networks.
CDN works by duplicating static files for distribution to various servers owned in various locations, so that wherever website visitors are located, they can access the static files from the nearest location. That way, the file will be sent and received more quickly.
Are CDN and web hosting different?
Of course! When you choose to use a CDN, you still need web hosting as a central storage for databases and other non-static files. Even so, both can work simultaneously.
What are the Benefit of CDN?
CDN is synonymous with the speed of a website. So it is clear that the main benefit of this service is to increase the loading speed of the website in displaying content. In addition, CDNs can also increase security protection against DDoS attacks by using a distributed server infrastructure to absorb DDoS attack traffic.
In summary, here are some of the benefits of a CDN for WordPress websites:
Improve performance for websites that already have a lot of visitors
Ensuring every page of the website performs well all over the world
Suppress the number of requests (data requests) to the server by minimizing the use of hosting resources (disk space, bandwidth, etc.)
Significantly increase website access speed, especially for visitors who are rarely close enough to the server location
Good for SEO, which contributes to website performance in search engines because the access speed factor is highly considered by Google
Optimizing overall website performance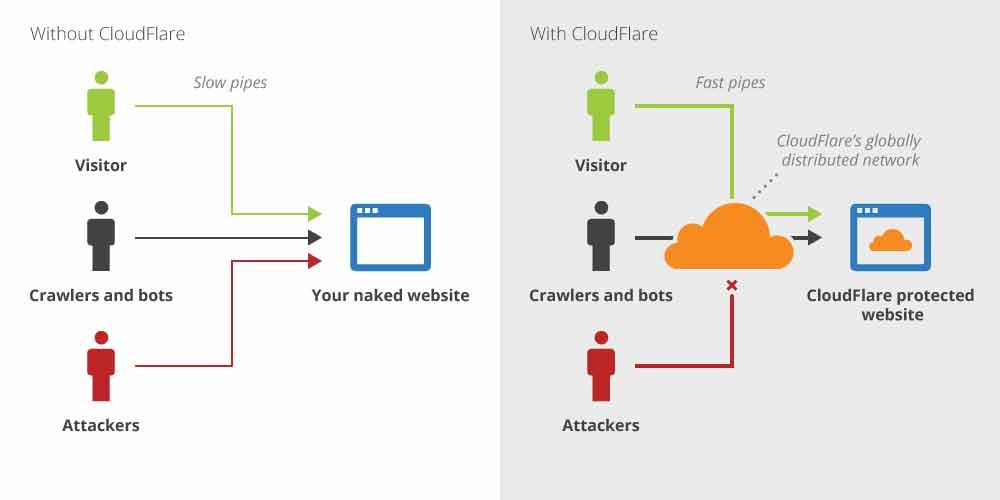 10 Best CDN Services for WordPress Websites
After knowing what a CDN is and its benefits in improving website performance, the next step is to consider which CDN service is the best to support the performance of your WordPress website. The following is a list of recommended CDN services because they have easy integration with WordPress, flexible pricing, reliable server networks and other attractive advantages.
MaxCDN is known as a very reliable CDN service in content delivery networks. A service based in Los Angeles, California, and very popular on the internet. Due to its popularity, MaxCDN is used by many of the world's popular sites. One of the reasons is because of its capable servers and distributed across strategic regions with high demand in the US, United States, Europe, Asia, and Australia. MaxCDN 100% uses SSD servers with a well-designed dashboard section to make it easier for users to control websites hosted by MaxCDN services. This includes content provisioning and cleaning controls, usage reports, and content caching settings.
MaxCDN offers a free trial and a money back guarantee making it easier for potential users who want to try their services. MaxCDN also integrates with several WordPress plugins such as W3 Total Cache. Main feature :
Qualified servers in four strategic areas
Full-featured & intuitive control panel
Real time reports & analysis
High level of security
Integration support with WordPress
24/7 support service
Free trial & 30 day money back guarantee
Price: from US$ 9/month
Cloudflare has 76 data center servers located around the world. L ayanan best CDN These can also be used in entry-level WordPress plugin for free and is also easy to use. This is the reason why Cloudflare is so popular and widely used.
With their service, media files and other static content will be automatically integrated into the CloudFlare network, while visitors will be served dynamic content by a seamless combination of CloudFlare's web hosting and CDN.
Main feature :
Global data center network
Quick and easy setup with a WordPress plugin
Integrates with popular WordPress plugins for caching
Threat blocking and bot settings
Entry-level user price is free forever
Costs are stable (not a da fees t ambahan for bandwidth usage)
Price: free for entry-level or from US$20/month for non-entry level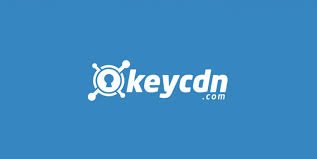 One of the advantages of KeyCDN is the implementation of a pay-as-you-go pricing structure . This means that there are no monthly fees and users only need to pay according to the data transfer. However, there are other fees that can be applied to the user's account, so it is necessary to check the full price breakdown. Like MaxCDN, KeyCDN's network of servers spans four major regions of the world so there's guaranteed to be less lag between content and end-users. KeyCDN also implements real-time reports so you can immediately find out the performance of the service, as well as monitoring how much data you are using.
Main feature :
Qualified servers in four strategic areas
Complete user dashboard
Security features
Supports integration with WordPress
Image optimization service
Instant content cleaning
Real time usage reports
24/7 support service
Flat rate price
30 days 25GB free trial
Price : US$0.04/10TB first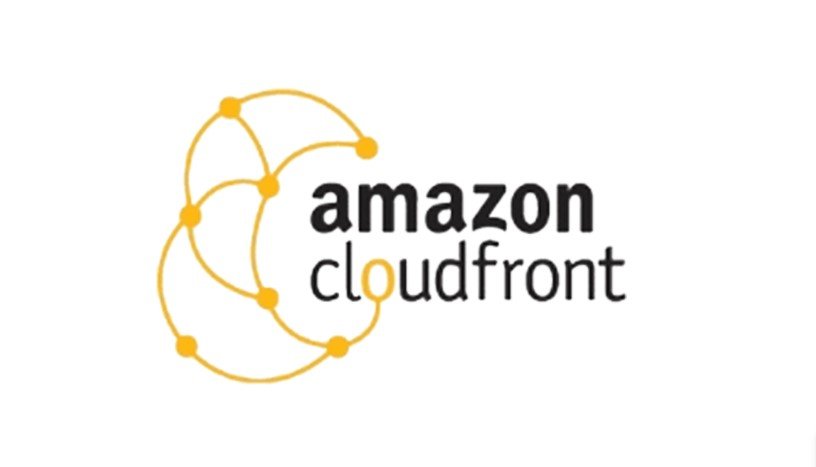 Amazon CloudFront is touted as the best, largest, and most popular CDN service in America and Europe. This CDN service itself is part of the product portfolio of Amazon Web Services. Cloudfront integrates with Amazon's S3 cloud hosting service.
Amazon CloudFront offers very competitive prices and provides 1 year free for beginners. However, this CDN is relatively more complicated to use than the other options listed in this article.
Even so, Amazon CloudFront is also quite easy to use for WordPress because there are plugins that help integrate this service with WordPress websites.
Main feature :
Servers spread across five major regions
Development Tools and SDK
Integration support with WordPress plugins
Online support and premium help desk
Optional usage reports and log access
Pay-as-you-go pricing with no minimum fees
One year free for new users*
Price : Free 1 year 50GB for Beginner Plan
For high-bandwidth content, Microsoft Azure CDN is the best global delivery network service recommendation. They integrate with many developer tools.
The service is also deeply integrated with other services from Azure. This includes storage, website applications, and media service products. That way, users will get effective services and in one complete package.
Microsoft Azure also offers several pricing plans to make it easier for users to choose the service they need and adjust their budget. Free trial will help users to get started with this service easily.
Main feature :
Integrates with other Azure services
Integration support with WordPress
Integration support with popular caching plugins
Real time analysis
Flexible pricing plans
Free trial and credit US$200
Price : $0.087/GB and free trial with credit US$ 200
Just like other CDN platforms, CDNify also integrates with popular WordPress plugins for caching. With integration with cache plugins, CDNify can work for your website very easily.
At CDNify, your static content will be served to your visitors from server locations in three global regions such as USA, Asia, and Europe. Main feature :
Server locations in three main locations in the United States, Europe and Asia
Custom optional CDN service
WordPress custom plugins
24/7 support service
Integration support with W3 Total Cache plugin
Fixed rate price
Price: from US$10/month
CDN77 has a mission to serve well various types of websites, ranging from small, medium, and large with high traffic. That's why CDN has flexible plans with plain pay-as-you-go pricing and high-volume pricing. To assist users in monitoring performance and costs, CDN77 offers analytical tools and reporting sets. This CDN platform also integrates well with several popular caching plugins, such as WP Super Cache and W3 Total Cache. If you use one of these caching plugins, then CDN77 integration will be very easy. Main feature :
Server locations in 5 main regions
Integration support with popular WordPress caching plugins
Hotlink protection
24/7 help desk support
Flexible pricing plan
Real time reports on bandwidth usage, costs and traffic
Free 14 day trial
Price: starting from US$ 35/ TB

CDN.net has a fairly wide network coverage. Their server locations cover 179 global locations and over 40 countries. If you have high traffic with a target for global visitors, then CDN.net is a CDN platform that will make a positive impact .
Apart from that, CDN.net also has an attractive offer for their pricing plans, where they have single pricing across all plan tiers.
Main feature :
Spacious and large server locations
Protection from DDoS attacks
Support for rich media, such as HTML, CSS, Javascript, images, JSON, XML, multi-format video, flash, audio, etc.
Attractive price plan
Integration support with popular caching plugins
Low latency guarantee
Intuitive control panel
Price : US$ 100/month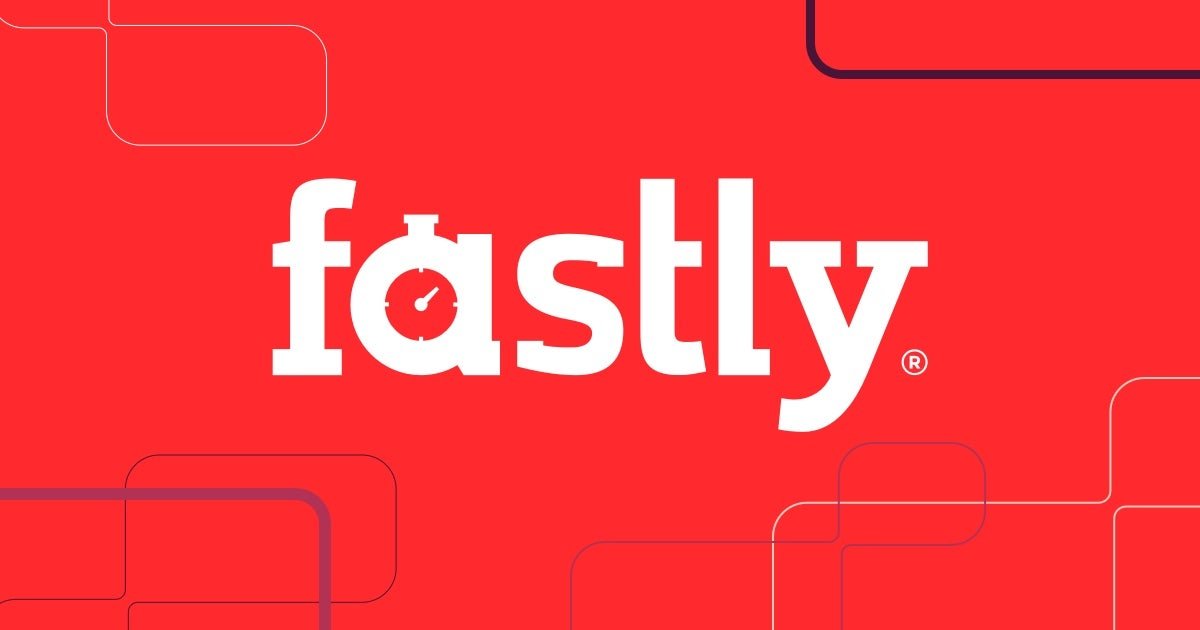 Fastly's main goal is to help websites perform better and be more secure. Fastly has a focus on mobile traffic and encourages fast, secure and scalable content provision. Fastly also provides a demo dashboard. With this feature, users can see how requests & latency are monitored so that they can decide whether this CDN has answered the user's needs or there is another platform that is better than Fastly. Main feature :
Instant activation
CDN optimization for mobile traffic
Bandwidth based pricing
Free trial
Ultimate protection from DDoS attacks
Real time performance analysis
Price: from US$ 0.08/GB
Sucuri claims to be able to speed up websites by up to 70%. Sucuri CDN can save web static content automatically and improve website security without compromising user experience. With the smart caching option, Sucuri can work on various types of websites. This CDN platform also has a strong server network in several strategic areas in the United States, Europe, Australia, Brazil, and Asia. Main feature:
High performance servers in multiple strategic locations
24/7 support service
Protection against DDoS attacks
30 day money back guarantee
Price: from US $199/year for a set of security packages, including CDN .
Website Advantages When Using a CDN
There are many advantages that the web can get when the website's performance is fully fast. Faster loading will lead to a better user experience so the bounce rate will be lower. Directly, this combination will contribute to the website's SEO so that the website's performance will be maximized in search engines. That way, website conversions will be more optimal. But of course there are some things you need to consider first before deciding to use the right CDN service for your site. One of them is the location of the platform server.
If the location of the CDN server is in the United States and Europe, it is certainly not suitable for websites that target visitors only in Indonesia. You are better advised to choose a CDN that has servers in Indonesia, such as Microsoft. When you optimize your content delivery network or CDN services to store files on your server, visitors can access your content over shorter distances.
Conclusion
CDN helps deliver content many times faster, thereby improving overall website performance.
But we also need to keep in mind that a CDN service is not the only way to increase the speed of your website. If you're not sure, you can consider other options to speed up your site.
Some of the ways you can use for example the use of a WordPress caching plugin, choosing a quality hosting that supports good image optimization.
Another option you can also use to increase website speed is to use a free CDN, such as Jetpack Photon. Jetpack Photon will distribute image files for free.
If you feel you don't need a full CDN service but want to speed up your website by offloading only image files, the free Jetpack Photon is worth a try.
But the downside of using Photon is that the image will be cached once forever. That is, if you want to refresh the image and replace the image, you need to change the file name for your visitors to be able to access the latest version of your image.