There are various ways that can be done to increase website speed. One of the most popular is using a cache plugin. Fortunately, WordPress offers a large selection of cache plugins with powerful features. One of them is WP Rocket.
With WP Rocket, your website performance can run faster so that the user experience is better. Then, how to use it?
This article will explain it in detail. From how to install to how to set up WP Rocket from scratch. But before going too far, we will explain first about what WP Rocket is. Please listen!
Wp rocket is still a plugin for web server optimization to date. Although there are still many plugins out there that we can use, WP Rocket is still an option.
In this guide, we will discuss in full, starting from how to setup and optimize the wp rocket. WP Rocket can make your website faster and can make your website get an A on GTmetrix.
How to Get WP Rocket Plugin?
WP Rocket is a WordPress cache plugin with premium or paid services that can speed up website loading. This plugin has been quite popular for a long time, as evidenced by the number of users who have reached more than 1 million accounts. 
Wp rocket is actually a paid plugin and is quite expensive. We can see in the pricing table on the WP Rocket, the price for a single license is almost $50.
Unfortunately, this plugin does not provide a free trial package for the first use. They only offer paid licenses with a choice of 3 categories, namely:
Single

 – 

$49

 with 1 year of use for 1 website.

Plus

 – for 

$99

 with 1 year of use for 3 websites.

Infinite –

 $ 

249

 with 1 year of use for 

unlimited

 websites.
The license is not valid for a lifetime or is Lifetime, but only valid annually, so we need to renew it every year.
How to Setting and Optimizing WP Rocket
So, if you have WP Rocket installed on your wordpress website, then we will immediately discuss how to set it up and optimize it.
First, please go to the Settings> WP rocket section .
Dashboard
Then in the Dashboard section you will see general information regarding the WP Rocket and also the license you have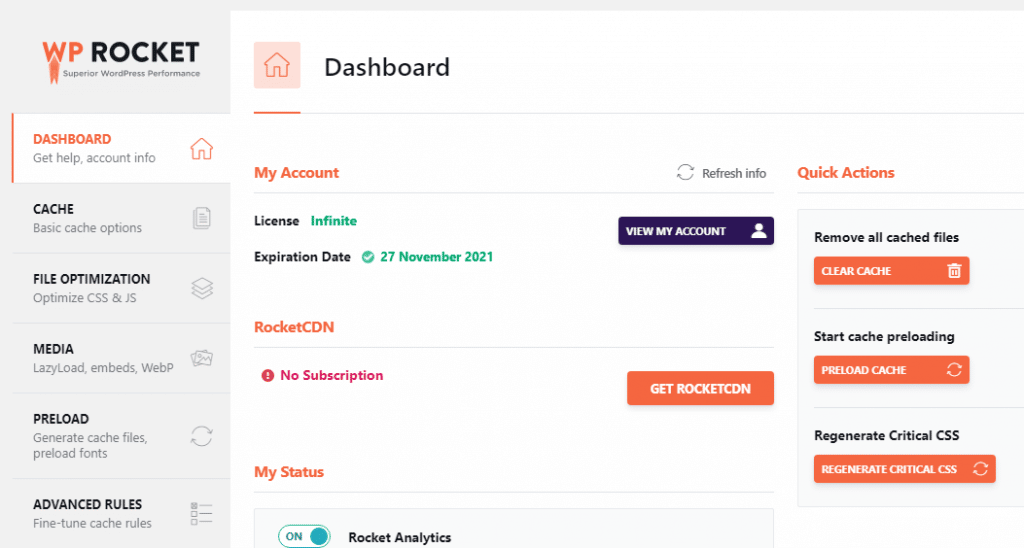 For this section you don't need to do anything, if the plugin is not yet active, please activate it first.
Cache Optimization
First, we will optimize the cache section first, click on the Cache section. Then you can check all the optimizations on the Cache version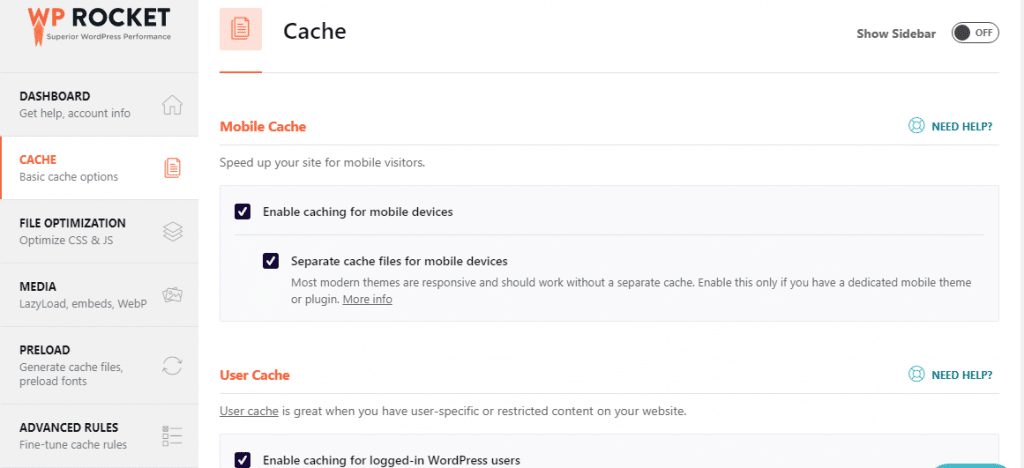 In the cache lifespan, you can adjust at what intervals the cache will be deleted,
The default is 10 hours
Click save changes if you have.
File Optimization
Now for the File optimization section, you don't need to make many changes, because if you minify too many in the files section it can be dangerous for your website's Files.
Check Minify CSS and Combine CSS
For the bottom you can leave the default like that, click save changes if you have
Media
The following is the media section, you don't need a lot of configuration here, because the media will affect images and videos.
In the Lazyload section, just check the section that we marked in red.
Save Changes if you have
Preload
In the Preload section it is very influential on your website's XML, Below is a good optimization of your website's Preload.

There's no need for a lot of optimization here, just optimizing the part that we put a red mark on.
Advanced Rules
In this section you do not need to do a lot of editing, in this section are additional settings that require scripts and URL caches.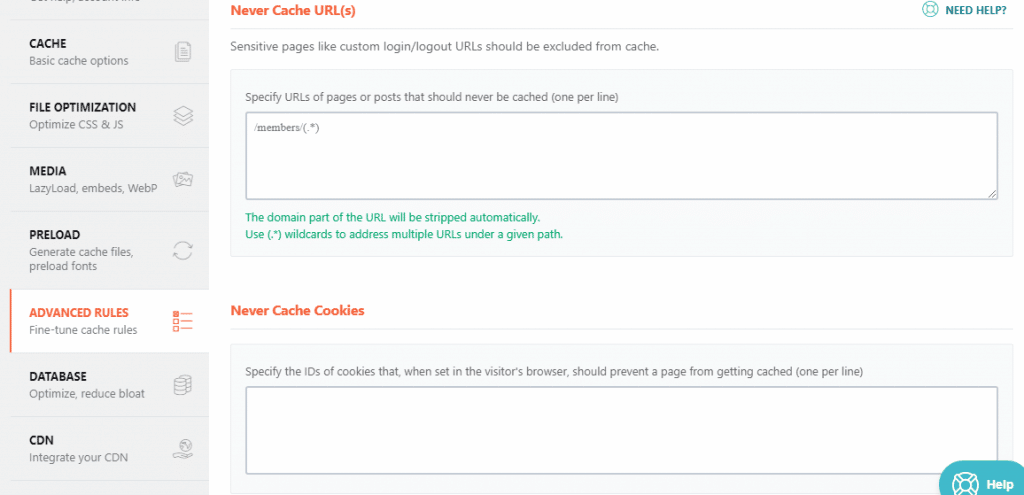 By default these Advanced rules will adjust themselves on the website, so you don't need to do any optimization in this section.
Databases
In the database section, there is no optimization configuration here, you will only see garbage cleaning of database files.
You can do Scheduled when cleaning the database is done.
Done, maybe that's all for optimization on the Wp rocket, because for the bottom it's actually not too important. because for optimization we just need to fill in at the top.
Conclusion
The use of WP Rocket has a very significant effect on our website, therefore having a WP Rocket for Website Optimization is very important.
That's the discussion about how to setup and optimize WP Rocket, if you have any questions, please tell them in the comments column