Do you want to change the name of the google form link, google drive, youtube channel, whatsapp link or something else? That kind of link must be very long right? However, if you use the link shortening method, your link will look shorter, shorter and neater.
Google used to have a service to shorten long links to turn them into short ones. Although very popular, but unfortunately, the service has stopped since March 2019.
However, you don't have to worry about that. The reason is, there are so many  URL shortener services or link shortening scattered on the internet. The good news is, all of these link rename services can be used for free.
Link shortening services are very useful if you want to rename long links but still look neater. Here's the best and complete short url service with how to shorten links.
5 Ways to Shorten Long Links/URL
1. Bitly
Bitly is a link shortening service that is predicted to replace the popularity of Goo.gl as a short URL service. This is indeed supported because many people already know about the bitly service.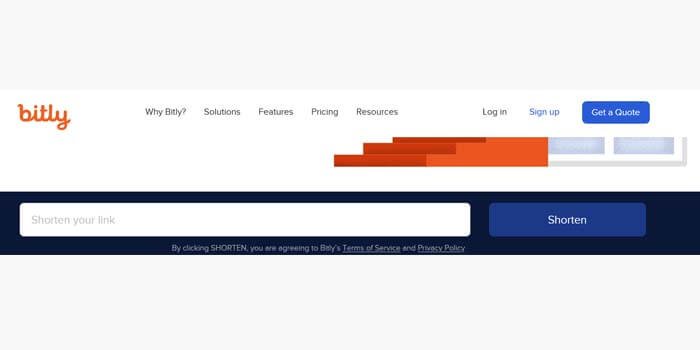 Especially for online businesses, they must be familiar with the services of this bitly. Usually, they use this service to shorten links before sharing them on social media or their advertisements.
They often use it to change the name of the link from online products such as in Bukalapak, Tokopedia, Shopee or other e-commerce which does display a fairly long link.
In addition, you can also use bitly to shorten the whatsapp link to make it neater. As we know, creating a whatsapp link displays our number which is quite long in the URL.
To use Bitly, you do not need to register. Just visit the bitly website using a web browser app like chrome, firefox or opera.
How to shorten links on Bitly:
Make sure you have copied the link you have.
Visit the Bit.ly website via mobile or PC.
Paste your link into the column provided.
Then click the Shorten button.
Then your link will be changed to a shorter link.
To take it click the Copy button.
Bitly will change your long link to a shorter one with a random number and letter name format. But if you want to make bitly links as you wish and not random, then you have to register first.
2. TinyURL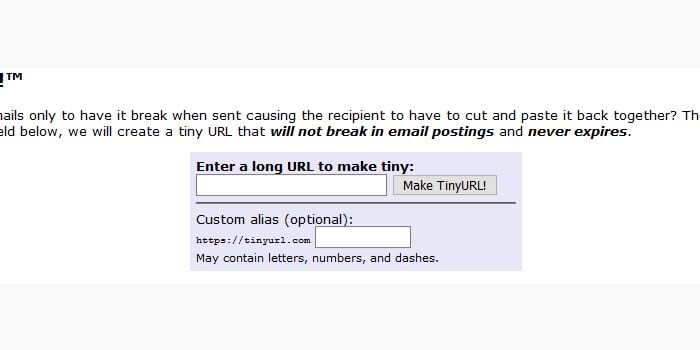 The next way to shorten a long link is to use TinyURL. This service can rename long links to short ones according to your wishes.
How to change the link length as desired:
First visit the tinyurl.com website
Then paste your long link into the column provided.
In the Custom alias (optional) field, type the desired link name.
Finally click the Make TinyURL button!
Finished.
You can use this service without registering first. Custom column can be filled with the name of the link according to your wishes, for example matob then the result of the link becomes tinyurl.com/matob
If you do not fill in the custom field, then this website will automatically change the link name to random numbers and letters.
So, make sure to also specify a unique custom URL, because you can't use a custom URL that someone else has used.
3. is.gd
Is.gd is a service to shorten long URLs into shorter ones. This website provides a simple look that makes it lighter and the navigation provided is very easy to understand.
How to change the link name to short:
Go to the website at is.gd
Then paste your link in the column provided.
Click the Further options/custom URL option if you want to change the link as desired so that it does not become a random link.
Finally, click the Shorten button.
This service has shortened links by a very large amount. Since this article, Is.gd has shortened over 1.4 billion links.
4. Bit.do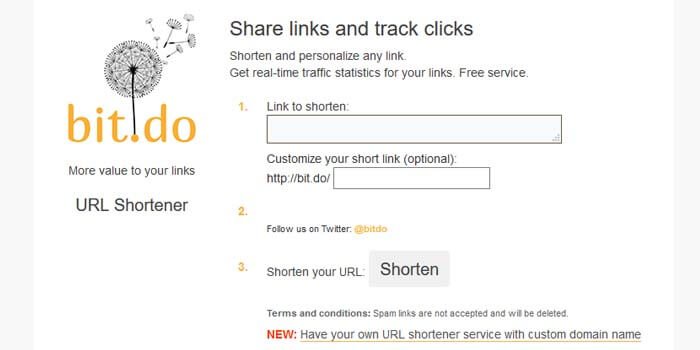 Bit.do is a URL shortening service that is simple in appearance but has very useful functionality. The reason is, you can change the name of your long link to be converted into a short link as you wish.
There is a feature for link customization so as not to generate random or random numbers and letters. In addition, you can analyze who has visited your link.
5. Cuttly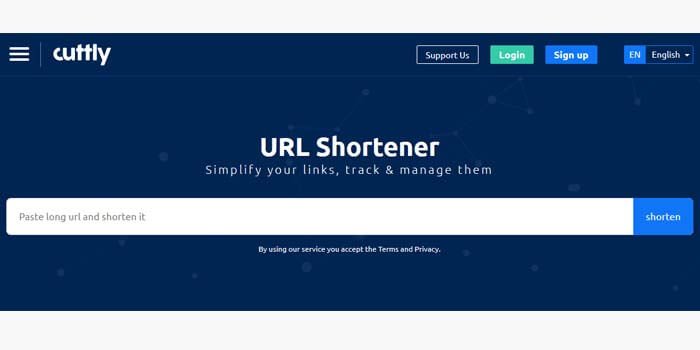 The next long link shortening service is using Cuttly. How to shorten links using Cuttly is also very easy to do.
You just need to visit the cutt.ly website and then paste your link into the field. Then click the shorten button, then you can directly copy the results of the links that have been shortened by this cuttly service.
Cuttly is also able to provide information from your link, for example, how many clicks or people have visited your link. Also, you can share your link via QR Code. Very cool isn't it?
With the 5 URL shortening services above, you can change links such as google forms, google drive, youtube channels, whatsapp links, social media profiles or other long links to become shorter and neater links.
*****
That's how to shorten links using the best  URL shortener services that you can try. If you experience problems or find another short link converter service, then leave a comment below.