You are certainly quite familiar with the term NFC. True, this feature which stands for Near Field Communication is a kind of connectivity technology. NFC is the same as Bluetooth, Infrared, and WiFi, its function is to connect devices to one another at a certain distance.
However, there is something that makes NFC seem special over other types of connectivity, and its function is even more important. The reasons will be discussed in the next point. As proof of how important this feature is, now many cellphones with NFC are being sold. Not only expensive cellphones, but also affordable cellphones.
As of October 1, 2017, the Indonesian government has even decided that NFC is the technology that must be used for toll road payment transactions. This wireless communication system technology is used to implement non-cash transactions via electronic money ( e-money ).
A Brief History of NFC and How it Works
NFC is arguably the youngest age than Bluetooth, WiFi, and Infrared. However, this technology is also not new. In short, NFC was initiated by two companies, namely Sony and Philips Semiconductors in 2002.
Both companies want to create simple technology for the benefit of advertising and industry. In this case, identification, authentication and tracking. Two years after the patents and technical outlines were made by Sony and Philips, the NFC forum was formed. At that time, Nokia also joined.
The joining of Nokia in the NFC forum is a sign that this feature will be brought to mobile phones. So this feature began to be presented to Nokia phones, long before the popular Android and iPhone era as it is now. Uniquely, the world's first mobile phone with NFC is not Nokia, but the Panasonic P506iC which was launched in 2004.
Nokia's commercial mobile phone with NFC features was only released in 2006, namely the Nokia 6131. ​​Meanwhile, the first Android phone with NFC appeared in 2010, namely the Samsung Nexus S. Meanwhile, Apple only injected NFC in 2016 through the iPhone 6.
How NFC works is actually simple. NFC utilizes an electromagnetic radio field with a specific frequency of 13.56 MHz at a distance of less than 10 cm. This is what makes it different from Bluetooth and WiFi. The reason is, Bluetooth and WiFi take advantage of radio transmission over a wide radius.
Well, NFC can work if there are two types of devices connected. The two types of devices are active devices (initiators) and passive devices or target devices. In this case, the active device is a smartphone , while the passive device is an NFC tag or card with an NFC chip.
Active devices are tasked with reading data or exchanging data with other active devices. Meanwhile, passive devices can only store data. Therefore, NFC is actually similar to barcode scanning tools in supermarkets.
Data transfer rates via NFC range from 106 to 424 kbit/s. This means that large data transfers are very inefficient. The purpose of NFC was not created for big data transfer, but practicality and security. After all, this technology is also cheap.
That's why NFC is now more popular than Infrared, even though both technologies have the same characteristics of transferring data over short distances. NFC is practical because a connection can be established in any way, as long as the two connected devices are within the right distance.
Meanwhile, the connection in infrared can only occur if the two devices (source and receiver) are in a straight line. Then, NFC is safe because it supports data encryption with the SSL ( Secure Socket Layer ) protocol. Infrared has no security protocol.
Then, NFC is cheap because the passive device can be formatted (erase and write) repeatedly to fill in data as needed. In addition, NFC passive devices also do not require a power source from the battery and so on. NFC can also be integrated with Bluetooth or WiFi.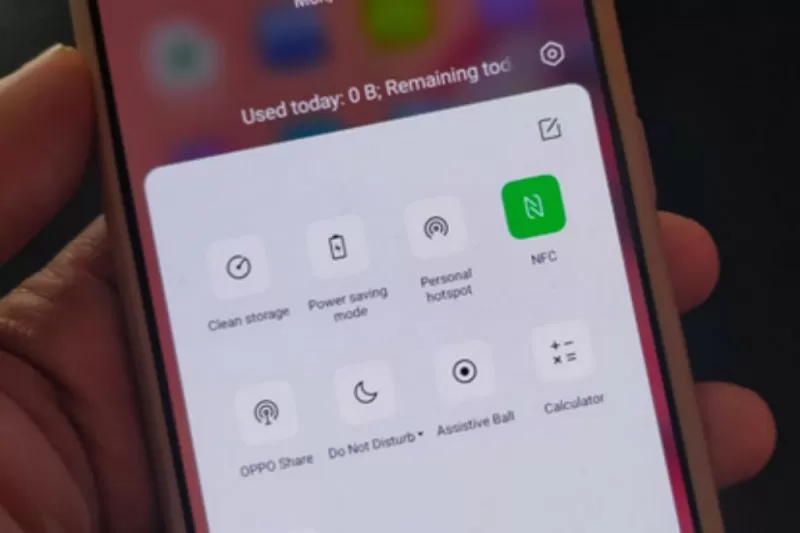 NFC Functions
Well, now you know a brief history and how NFC works. The next discussion is the functions that you can do through a smartphone that supports this one feature. However, first make sure you know how to activate NFC on your cellphone before you can try out its functions one by one as follows.
1. Sending Data
Sending data is the most basic function of any type of connectivity, and NFC is no exception. At the beginning of its appearance, NFC was identical to the transfer of contacts, aka phone numbers. Instead of writing down phone numbers one by one and then saving them, it's more practical if you stick two phones that have NFC features together.
With just one touch, the phone number is instantly sent from one phone to another. In addition to contacts, other files can also be sent by mobile phones via NFC. For example, photos, URLs or links, documents, to locations, either to other mobile phones or to laptop computers. However, remember, NFC transfer speed is not fast.
Make sure the file size you want to send is not too big. On Android phones, sending files via NFC is facilitated by a feature called Android Beam. Unfortunately, since Android 10 was released, the feature of sending files via NFC has been removed and replaced with Nearby Share – similar to Apple's AirDrop.
2. Checking and Replenishing Electronic Money Balance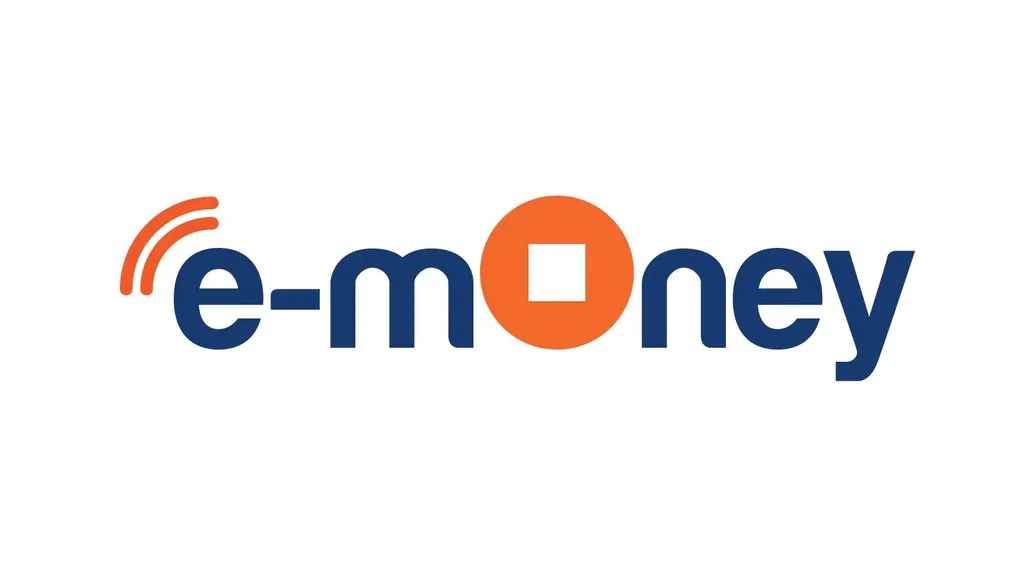 As explained in the first paragraph, NFC is increasingly popular in Indonesia thanks to the cashless policy for transactions at toll road gates. Therefore, every driver who wants to access toll roads must have an e-money card.
Most of today's ATMs also support the function to check and top up e-money card balances. It's just that, it turns out that this function can be done by HP with NFC. You can also check and top up your e-money card balance anytime and anywhere.
3. Make Payment
Shopping at a shopping center is the best if you use a debit card. You don't have to bother queuing to the ATM and taking money according to the funds you budget for shopping. It's just that, it will be even more practical when the debit card is connected to a smartphone .
Ease like this certainly becomes a reality thanks to the NFC. Just stick your smartphone on the NFC of the payment receiver at the mall, the transaction is done. Some manufacturers also make payments via cellphones with supporting applications, such as Samsung Pay from Samsung and Apple Pay for iPhone phones. The two applications can also be connected to a digital wallet account.
4. Access Card Emulation
Today's modern hotels and apartments choose access cards to replace conventional keys. This access card is used to open the door and a kind of ticket so that users can use the elevator. Well, the data contained in this access card can actually be transferred to a smartphone that features NFC.
The cool term is emulation. That way, your cellphone can be used to open the door of a hotel or apartment. Likewise when you want to use the elevator. The existence of this emulation feature makes some manufacturers call their mobile phones have multifunctional NFC.
5. WiFi Network Authentication
You will often be asked to enter a password when trying to connect your cellphone to a new WiFi network. Such an event is natural for you to experience because the password is one method so that WiFi is not accessed by just anyone.
However, some public places such as hotels are now using a tool called a WiFi porter so that visitors no longer need to fill in passwords manually. The device stores passwords that can be read by NFC-enabled mobile phones. Visitors just need to hold the phone closer to the WiFi Porter, then the phone is directly connected to the WiFi network.
6. Recommend Applications
When hanging out with friends, there are topics that you talk about. For example, about applications that are currently hits or mainstay applications to increase productivity. You can of course have the application by asking your friends for his name.
However, NFC makes things even simpler. Without having to manually type the name into the Google Play Store or Apple Store, your phone will automatically go to the download link for the application in question. This is the function of NFC in recommending applications to other devices.
7. Running Applications on Other Phones
Not only recommending applications, through NFC, a phone can actually run applications installed on other phones. The condition, of course, is that both phones have the same application. The ability to run applications on other devices is utilized by a number of technology manufacturers.
Especially for creating interconnectivity or connection to multiplatform devices. Manufacturers like Huawei are taking advantage of NFC to make laptops and smartphones connect seamlessly . Laptops can not only run applications on HP, but also open and copy data, as well as reply to messages and make calls.
8. Check-in
Check-in is another basic function that must be able to be done since NFC was initiated. As the name suggests, check in is useful for notifying that someone is at certain coordinates. This function can be applied such as when people check in at a hotel or check in in various public places.
9. Wireless Charging
Charging wirelessly does not mean that electrical power can be transmitted through waves. However, power is transferred through two sticking objects. Cool language is induction charging. In this case, the back cover of the phone becomes an object that is inserted a special device so that it can conduct electricity to the battery.
Well, in 2020, the NFC forum approved a new idea regarding wireless charging via NFC. According to a number of experts, active devices on NFC can indeed deliver power to passive devices (NFC tags). However, the power delivered is not great. It could be that in the future there will be phones with wireless charging support via NFC.
10. Ordering Food and Other Functions
NFC has a function that is quite unique in Australia. In the Kangaroo Country, NFC is used as a tool to order food for moviegoers. Visitors just open a food ordering application, choose a meal, and touch their cellphone to the arm of the chair where they are sitting.
Not long after, the food will be delivered to the customer's seat number. Another unique function of NFC is an intermediary to connect the phone to other devices. For example, keyboard, speakers , headphones , and alarms. In 2012, the Japanese company, Elecom , created an NFC-enabled keyboard, for Android devices.
Well, that's the explanation of 10 NFC functions that are owned by today's smartphones . Of the 10 functions that have been described, which one have you used often? If there are other functions beyond what we have described, you can write them in the comments column!