In this article we will share about the differences between posts and pages in wordpress. If you don't know the difference, you can read this article to the end. Let's read more in the following article.
When someone is just learning to use WordPress, it's normal not to know much about the difference between a post and a page . Both of these are pages that we can create on popular CMS websites . At first glance it looks the same, but the purpose is different.
For more details, we will discuss this post and page starting from the meaning, function, and differences between the two WordPress facilities. Let's see.
Understanding and Functions of WordPress Posts
Post is content that is updated regularly. In other words, a post is a traditional blog or website entry . A website generally has a large number of posts . The article you are reading, includes a post from our blog.
In a website , there can be more than 1 contributor who writes a post . A post in WordPress has various formats such as standard, video, sound, quote, and so on.
Then, what is the function of posts on a WordPress site? Well, if we need to break down the functionality of WordPress posts, here are some of them:
To update website content regularly
As content to support a niche or topic of a business
As a feature you can use for content marketing campaigns
Tools for producing content that aims to get social engagement
Understanding and Functions of WordPress Pages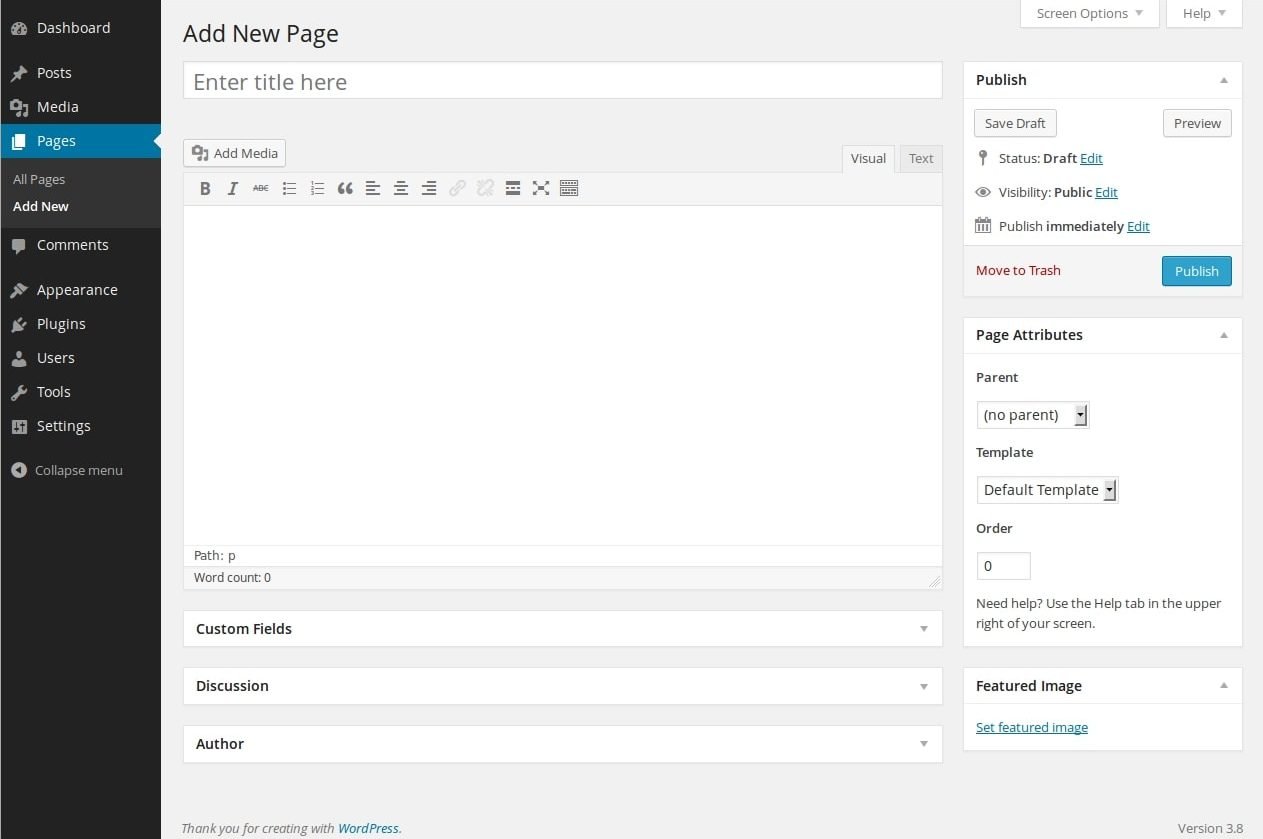 Page is a static page on a website . A page or page is content that is timeless or not bound by time. This one page or content also rarely gets changes because that's why it's called a static page.
A site owner usually uses WordPress pages to create "About", "Contact", "Privacy Policy" pages, and others. Unlike post , when you create a page you won't find any formatting options.
Pages are hierarchical, you can define the attributes of a static page. Is it a stand-alone page or a subpage of an existing one.
If we need to write it down, here are some of the functions of a WordPress page .
To create a static page that is a complete website (example: About , Contact , and others)
Tools for producing timeless content
You can use it to create front pages and other custom pages. Many WordPress themes support advanced customization of a page
5 Differences between Posts and Pages in WordPress
To make it easier to understand the difference between post and page , we can highlight these two features in some technical aspects as follows.
By Timeline
All posts on your WordPress site will appear chronologically from newest to oldest. The publishing time of a post (date to time) will be recorded and displayed on the post . Therefore, a post may expire..
Unlike the case with a page , a WordPress page does not display the creation date. Content in the form of static pages will continue to be relevant over time, although you can still update it if needed.
One or more pages will not appear chronologically, you must direct website visitors to these pages through navigation in the form of links. Can use links in menus or other places.
By Ownership
By default , the WordPress system will display the contributor account name on a post . If the post is written by a different person, then the name that appears will also be different. Users can find archives of all posts by each author.
Unfortunately we can't see the same thing on page . WordPress static page does not show which account or user created it. Even if another admin changes the page and updates it, the change notes can't appear on the page if the admin doesn't write it down.
By Settings
Above we have explained that a post has a choice of formats. If you don't change it, the post will be in the default format. But if you want to create a new post that contains a quote, you can change it to "Quote". Likewise with other formats.
Furthermore, we can also embed categories and tags ( tags ) in a WordPress post . This will make it easier for users to find related posts on a website .
Meanwhile, a page can only be arranged in a hierarchy. If the WordPress theme supports it, you can also set a template from that page .
By Engagement
The difference between posts and pages in WordPress can also be seen in the engagement that can be generated. As the purpose of posts as content is to attract social engagement , you can add social media share buttons to your WordPress posts .
Besides that, it's not impossible to add a share button on a page , it's just that static pages generally don't have the uniqueness to attract other people to share it on their social media.
Based on Availability in RSS Feed
When submitting a new post in WordPress, it will be immediately available in the RSS Feed. Readers can see new articles that enter the RSS Feed without opening your website . This is a technology that is generally available in the subscription feature for website updates via email.
Unlike post , a page is not available in the RSS Feed. To view a page , visitors must search for it on the website through certain navigation. If you do not provide navigation, it will be difficult to find the page .
Well, from all the explanations above, differentiating posts and pages on WordPress is not difficult, right?
Oh yes, if you have a WordPress-based website , don't forget to carry out regular WordPress maintenance tasks too, so that your site has the best performance.
Closing
Both posts and pages are important in a WordPress-based site. Although we can build a website using just a few pages , posts have an important role in marketing and educating the target audience.
Using the right posts and pages will make a WordPress site professional. If the site is a business site, it will certainly have a good impact on the image of the business.