Before discussing the best WordPress security plugin, it is important to discuss the importance of WordPress security. The default security features of WordPress are good enough, but not enough to secure your website. Therefore, you need to add security features on your website independently.
The Importance of WordPress Security
The necessity to add these security features applies to anyone, whether online store website owners, bloggers, or large companies.
Of course, the security features needed for each type of website are different, but the most important thing is to build a security structure for the website. Why? Because it's better to be vigilant and prepare security than to lose when you've become a victim of a crack, hack, malware, or virus.
Luckily you use WordPress because you can easily add important security features on your website using a WordPress security plugin. What plugin do you need to make your website more secure from malware, viruses, and spam attacks? Here are the 10 best WordPress security plugin and most importantly they are free or at least provide a free version.
Best and Free WordPress Security Plugin for Your Website
We present 10+ WordPress security plugin that you can choose for your WordPress website. We discuss everything in full with the advantages and details of its function.
1. iThemes Security
The iThemes Security security plugin has secured more than 900 thousand WordPresss worldwide. The number of iThemes security users is not without reason. The strength of iThemes Security is its ability to detect malicious plugins, outdated software, and weak passwords. iThemes Security is available in free and paid versions.
2. Wordfence Security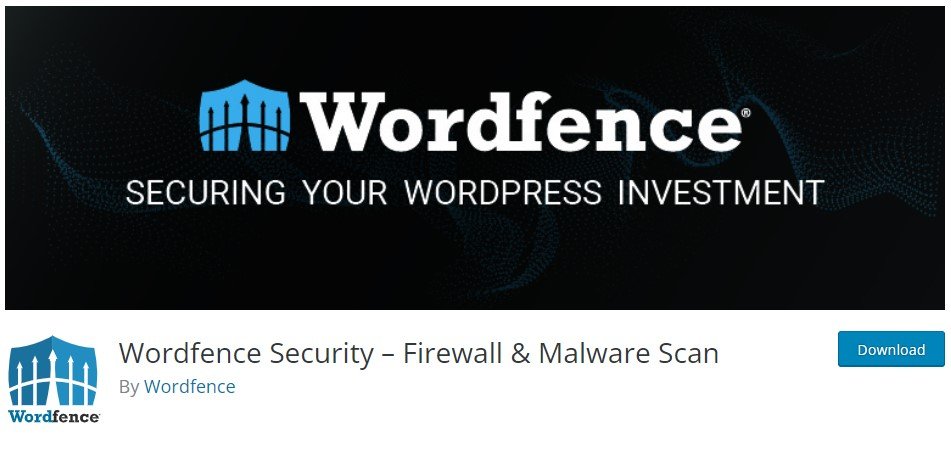 With more than 2 million active installations, Wordfence has been trusted by WordPress users to secure their websites. The figure of 2 million active installations is the largest number for the WordPress security plugin category.
What does Wordfence offer? For the free version you get a firewall, real time monitoring, scanning plugins, themes, and files, blocking various security threats, and adding more robust login options.
For those who want to buy the pro version of Wordfence, the developer provides a special discount for developers who register multiple sites.
3. SecuPress Free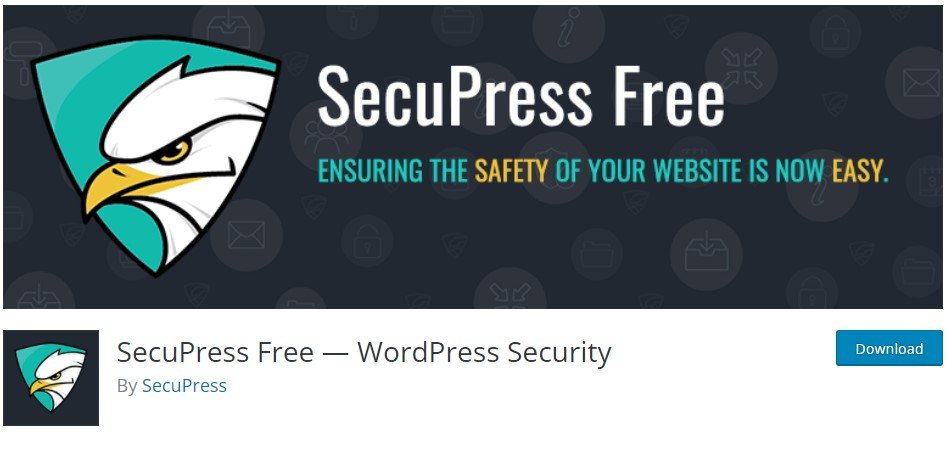 From the name alone it is clear that this WordPress security plugin is free. Even though it's free, that doesn't mean it doesn't offer high quality. The proof, this security plugin has been installed by more than 10 thousand WordPress users.
What features do you get from SecuPress Free? Here are some of its main features: Anti Brute Force Login, IP block, firewall, security alert, malware scan, and block with geolocation.
Not only that, this free WordPress security plugin also offers protection from security keys, block visits from malicious bots, detection of malicious plugins and themes, and security reports in PDF format.
SecuPress also offers SecuPress Pro for those of you who want to get more security features.
4. Defender Security
There is another free WordPress security plugin, namely Defender Security. Defender is a security plugin made by WPMU DEV which was released in 2017 and has been installed more than 8000 times. And this plugin is available for free on the official WordPress website.
Defender offers the following security features: Google 2 step verification, unlimited file scan, login screen masking, IP blacklist, and much more.
5. Google Authenticator
The login page is your entrance to your blog or website. Ideally only you can enter the entrance. Unfortunately on the internet there are many hackers who can break into the entrance and mess up your blog or website.
One solution that you can do is install a multi-layered entrance door and you can apply it with Google Authenticator. This WordPress security plugin allows you to install two factor authentication via Google Authenticator on your smartphone.
So anyone who logs into a blog or website administrator must confirm via a smartphone, either using a unique code, QR code, or security question.
You also don't have to worry about costs because this plugin is available for free.
6. Shield Security
The Shield Security plugin claims that the plugin provided is different from most WordPress security plugins. Because Shield Security will not give users too many notifications, but directly solve security problems that occur on the website and notify users according to the time set by the user.
The free version of this plugin already provides various features, from automatic IP blacklisting, two factor authentication, blocking spam comments, reCAPTCHA, firewalls, to automatic update control.
7. All in One WP Security and Firewall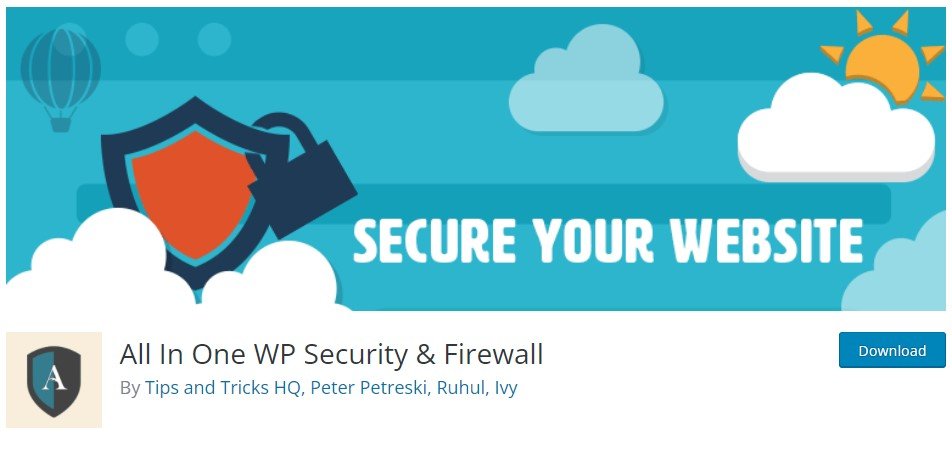 Another popular WordPress security plugin is All in One WP Security & Firewall. The number of active installations has reached more than 700 thousand installations.
What makes this plugin widely used? The first reason, of course, is because it's free. Different from previous plugins that also provide a pro version to get additional features, the All in One WP Security & Firewall plugin is 100 percent free.
Even though it's free, that doesn't mean it has few features. Here are the mainstay features of All in One WP Security & Firewall:
User Account Security: Detects the default admin username and changes it according to the user's request
Login Security: Protect against Brute Force Login Attack with Login Lockdown feature
User Registration Security: Allows manual approval for WordPress user accounts
Database Security
File System Security
Blacklist Functionality
Security Scanner
Comment Spam Security
8. WP Bruiser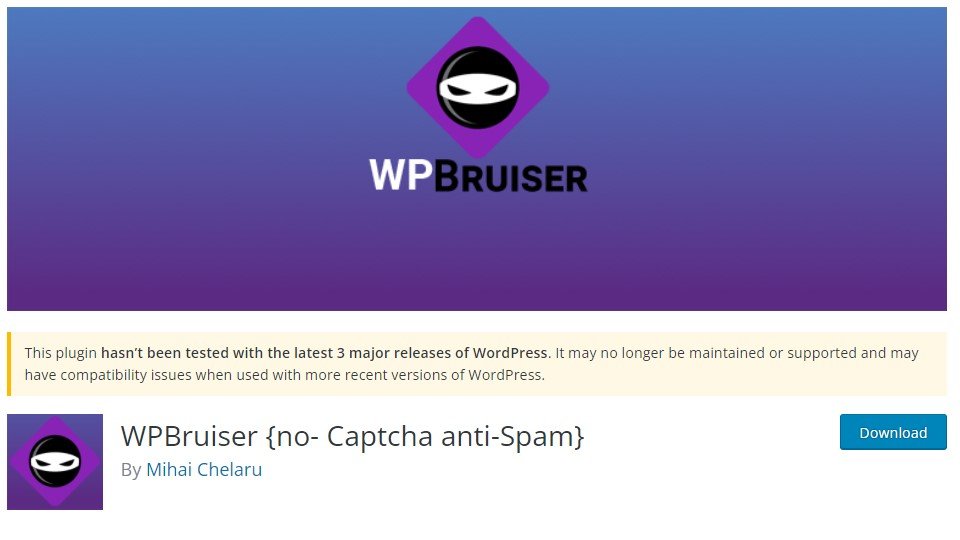 This one WordPress security plugin not only protects your website from spam comments, but also protects your website from spam bot signups and brute force attacks. That way your website is safe from comments, spam, signups, and unwanted logins.
WP Bruiser also allows you to block IP addresses automatically. In addition, the installation of this plugin will not affect the page loading time. And most importantly, this plugin is available for free on WordPress.
9. Akismet
When it comes to anti-spam plugins, of course Akismet is the champion. Aximet has been trusted by more than 5 million WordPress users to secure their websites. This plugin functions to automatically detect spam comments in the website comments column.
Akismet is also included in the security features of the Jetpack plugin, which is a complete WordPress plugin that offers a variety of solutions. Starting from security, to website performance optimization.
10. Loginizer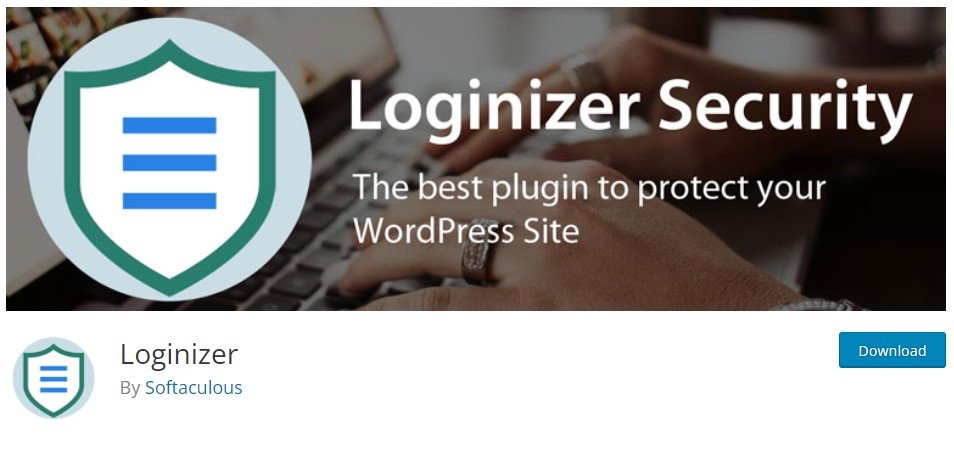 The mainstay of Loginizer is to protect your WordPress website login page by limiting the number of logins. This is done to prevent brute force attacks, namely hacker attacks who try to break into a site by trying a combination of passwords on the login page.
In addition to the 10 best and free WordPress security plugins above, there are still many plugins that can be used to protect your website. For that we recommend the best paid WordPress security plugins.
VaultPress
The first best paid WordPress security plugin is VaultPress. It can be said that VaultPress is a WordPress security plugin with a fairly cheap price compared to other plugins, which is U$ 39.
You can set up backups manually or in real time using the calendar. Apart from that, you can also get reports on the most frequent visitors and predict what threats might appear at those times. Plus, you can also get help from support for consulting on WordPress security. The support feature is a feature that you can't get in a free WordPress security plugin.
Conclusion
Website security should be a concern for all website owners. For websites that use the WordPress CMS, you don't need to bother because there are many security plugins available, both free and paid.
Which is better, free or paid plugins? This of course depends on your needs. If your security protection needs are met from the free WordPress security plugin, you don't need to spend money to buy the pro version.
However, if you feel that the free version of the security plugin is not enough, don't hesitate to buy the pro version, of course the one that fits your budget.