Are you confused as to whether to use Mozilla Firefox or not?
If so, let us help you. This article will show you factors to consider when using Firefox. You will know why it is better for you.
Despite losing its market to a certain level due to the introduction of Chrome, Firefox remains stable as an internet browser in multiple parts of the world and for concerned netizens. It is free to use and reliable in terms of security.
Let us now look at this global platform with the factors you must consider while installing them, the hidden features of Firefox, and what are the benefits of using Mozilla Firefox, shall we?
7 Hidden Features of Mozilla Firefox
Passwords Management Made Easy Lockwise: Now save your passwords with Lockwise, and with the dedicated apps, access your passwords on iOS and Android devices.
Change Tabs, Quickly: Windows guys, use Ctrl + Page Down and Ctrl + Page Up. On Macbook, use command + option + [left/right] arrow.
Zoom In, Zoom Out: To zoom in, use Ctrl + (plus sign). To zoom out, use Ctrl + (minus sign). On Macs, replace Ctrl with Command.
Pocket-friendly: Pocket is a read-later service by Mozilla.
Grab Screen: Right-click then "Take a screenshot" under the Page Actions menu!
Make Firefox Forget The History: Under "Privacy and Security," you can clear the history of a particular time frame.

5 Core Factors to Consider When Using Firefox
Many factors have made people loyal to Firefox for several years despite the features offered by Chrome Browser. Let us now look at the factors which make it a suitable option for your computer.
1. High-end security
Firefox can support multiple security extensions providing enough security. Firefox always uses a safe browsing database to detect the presence of malicious websites and inform the user above the same in advance. It gives constant alerts and permits access only when the user allows it.
Firefox also provides a variety of security protections that the user can switch on when required, such as Firefox VPN addon, you will be always secure and anonymous. With a VPN browser extension like VeePN for Firefox, you will be capable of surfing the net anonymously, alternate your surfing area to avoid bans, and block intrusive ads. Basically, it is all of the crucial VPN features on your Firefox browser. It is compatible with Windows, Mac and Linux devices.
2. Feature-rich
When it comes to features, the Firefox platform offers a variety of them. The first thing that you should know is the extensions. Firefox extensions are unique in the market: from password management to privacy-enhancing extensions.
This unique browser hosts a separate library of extensions for security and auto refreshment properties. Similarly, they also offer several features like advanced device synchronization that supports bookmarks, tabs, and settings.
Do you know more about what the main features of Mozilla Firefox are? Features like powerful private browsing, tracker blocking, fast browsing technology, customization of the menu, bookmarking, and a unified address bar are some worth mentioning.
3. Performance
With Firefox, you will get fast browser speed with less hog on the memory. It is fast enough for regular usage and has less latency while surfing through the internet.
As a result, this browser is a good option for people who prefer a browser with regular speed and decent running capacity. The browser connects with the website through automated techniques with a built-in HTTPS feature.
4. Ease of use
Unlike Chrome and other web browsers, Firefox provides a simple user interface that makes it easier for people with no technical knowledge to use them. It allows you to open multiple tabs without occupying the computer memory.
Unlike other browser extensions that hog the computer memory, this Firefox uses a four content process that allows you to reduce the storage space and improve your performance to a greater extent. Your battery life will last forever, and you can run multiple tabs without worrying about slowing down at the end.
Similarly, this open-source platform provides an open browser with code that supports and adjusts to the user requirements as long as everything follows the license policy.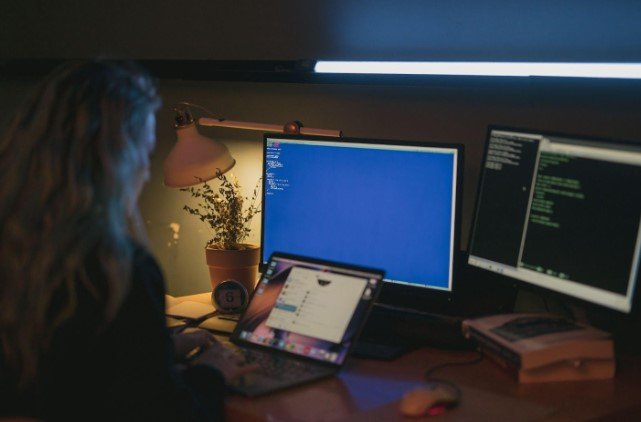 5. Privacy
One of the main concerns netizens face is privacy. While some web browsers allow your data to get used by multiple platforms, Firefox believes in a strict privacy control algorithm that shifts the control to users on a greater level.
With constant updates and privacy-focused features, you can assure that your data is secure with the Firefox browser. It also has a separate tracker blocking feature that avoids the trackers who might reach you through social media platforms and cookies.
What are the advantages and disadvantages of Firefox?
Firefox is a unique platform that makes it profitable for your browser in multiple aspects. Let us now look at the advantages and their advantages in detail.
The advantages of using Firefox are:
It customizes your browser.
It provides a balanced memory and reduces the memory requirement.
It supports synchronization on multiple levels.
The disadvantages of using Firefox are:
It does not go well with various platforms and makes it difficult for the users to search.
The browser speed is slow compared to the others, but the performance will not be affected since it uses less memory.
Conclusion
So, these are the factors you should consider while using Firefox. These factors will help you see why Firefox is ahead and is perfect if you are a concerned netizen. Further, its features make it even more convenient to use.
Install Firefox and use it as your default Mac browser, or replace Chrome. Then you will see the difference!