How to Find Symbols/Characters on Windows Computers/Laptops  – What if we are going to find for Symbols on a computer? This trick may be familiar to you who are computer experts and even very easy, but for some computer users who don't understand this it may be difficult to find it, because on the keypad these symbols are not provided completely.
On the computer keypad, the symbols available are a little limited, not all displayed, unlike on Android gadgets or devices, all available in one on-screen screen (touchscreen).
Basically symbol charakter in the computer even more complete and very adequate if we can look for symbols or Character Nearly Thousands (from Latin to the letter Hijjaiah Arabic)
If a friend of all the difficulties in finding a symbol that is complete on a computer, to make the article, labor affairs or Anyway, here's an easy way to find the symbol.
How to Find Symbols or Special Characters on a Windows PC/Laptop
1. open windows menu and type on your keyboard "character maps"
2. click open, and please find the symbol you need on the Character Map!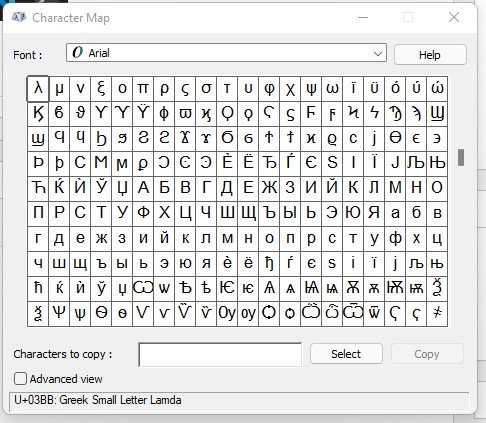 3. Select several symbols that you need, or you can do one by one. After selecting the symbol, click " Select >> Copy "
4. After clicking Copy + Paste  the selected symbol, it can be on Blog Articles, Microsoft Word, Excel or for Social Media Status.
---
Conclusion
In finding symbols or characters on this computer, there are two ways that friends usually do, only in their use or installation, they are quite as above, friends must have understood the method above, even though the delivery was very short.
That's how to find or find symbols on a computer that I convey, hopefully it can be helpful and useful.