The internet has grown and developed into a virtual community where you can get anything, including profits from the business you run. Many success stories of business people who started their business progress from the internet. They apparently managed to combine opportunities both offline and online to maximize company profits.
To achieve this, you only need to do this one thing as a start: create a website.
There are various ways to create a website. If you have free time, of course you can make your own armed with a myriad of tutorials that are spread on the internet. But if you have a limited budget and time to create a website, it doesn't hurt if you use a free website creation application. How to create a free website, of course, can shorten your time to remember this website can be immediately completed in just minutes.
On this occasion we have compiled six ways to create a free website using the best website maker application. Here we go.
1. HOSTINGER WEBSITE BUILDER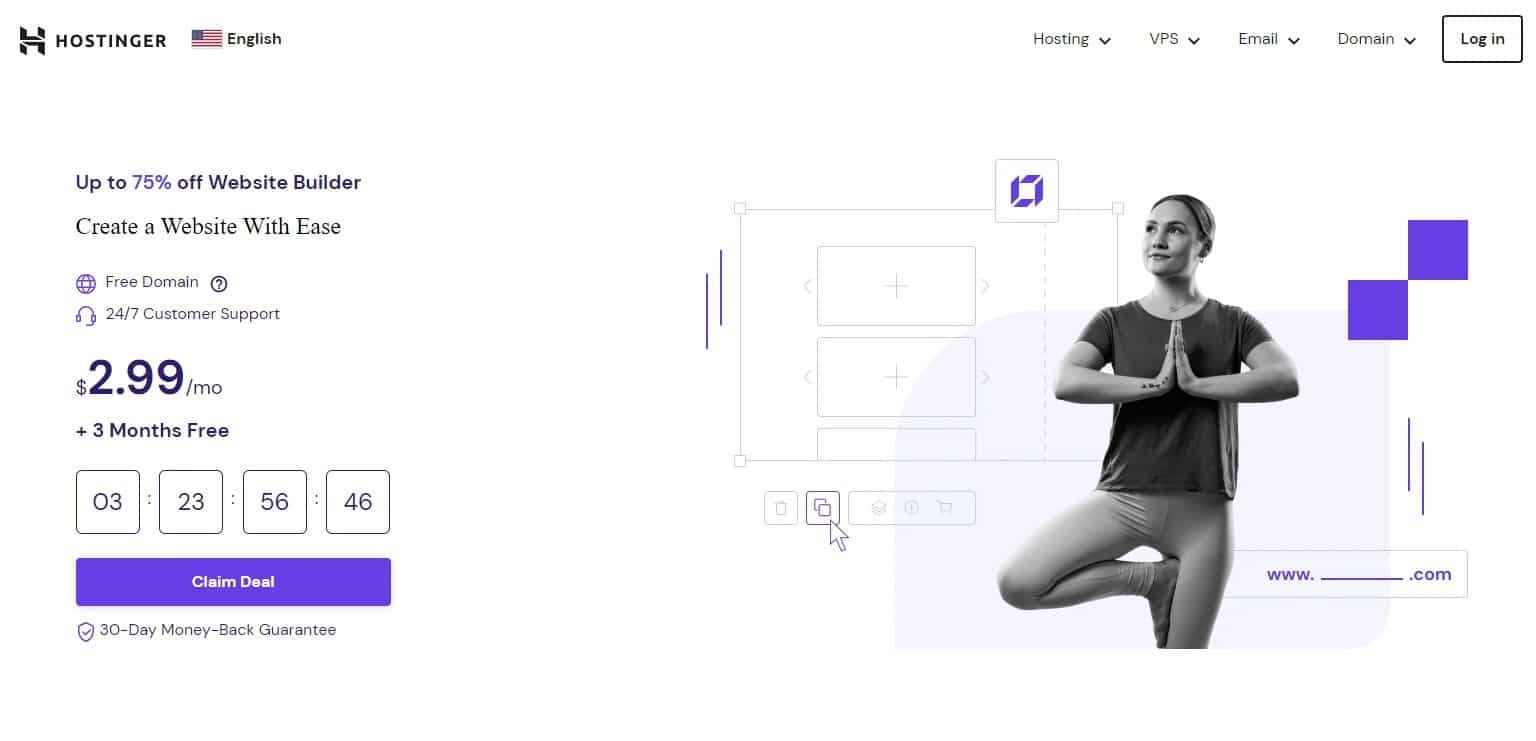 The first website creation platform we recommend is Hostinger Website Builder. As the newest addition to Hostinger's services, this fast and easy website builder comes with a drag-and-drop visual editor. It helps users build an online presence quickly by easing website creation, design, and optimization.
Hostinger Website Builder offers a range of designer-made templates for various industry categories. It's also intuitive to adjust elements on your website, such as fonts, colors, button styles, and animated effects. Additionally, you can use the Smart Layout feature to customize a page for optimal mobile viewing.
What's more, Hostinger Website Builder has built-in toolkits. Most notably, it offers AI tools featuring a Logo Maker, an AI Heatmap, and an AI Writer, as well as SEO tools. Another factor to consider is the platform's eCommerce features, helping online store owners configure product pages, payment gateways, and shipping methods all from a single dashboard.
To use Hostinger Website Builder, simply purchase a web hosting plan at Hostinger and you can access it through its custom control panel, hPanel. Existing clients can also use the platform by switching from their current CMS to Hostinger Website Builder.
2. WIX
The Israeli-based company is well known by internet users in Indonesia in recent times because of the incessant advertising campaigns they run. Wix was only founded in 2006 but already has nearly 60 million users worldwide and continues to grow to this day. If previously Wix used a flash-based application for its website builder, now they have used an HTML5-based website which of course has been equipped with the latest technology.
Using Wix, you can create websites with a variety of interesting effects and animations without the slightest understanding of the basics of programming.
Not only that, your website will also be accessed properly via smartphones and tablet devices such as iPad. There are more than 100 templates that you can use according to your needs, from business, photography, music, creative arts, online stores, to restaurants. If it's still lacking, you can add a variety of applications in the Wix App Store. You can access information about Wix here. Now if you have trouble, please check the tutorial on how to create a Wix website at this address.
3. SNAPPAGES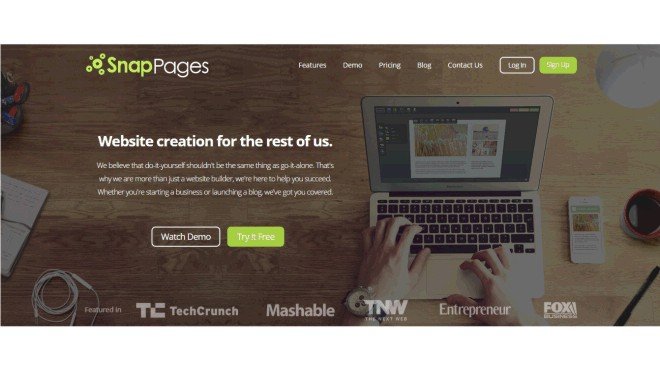 Snappages is an online website creation application based in Austin, Texas, United States. With the main vision of "Make It Useful, Make It Simple, and Make It Awesome", they make web builders that are simple, easy to use, but still powerful both in terms of design and performance. The web builder they use is based on Drag & Drop Flash, even after it is finished the website is displayed in HTML format.
What's different? Snappages describe their services as "Simplowerful". Simple but still powerful in terms of design and performance.
Do not underestimate this free service, you know. Users will still be spoiled by the myriad of free Snappages website creation features such as modern design, mobile websites, cloud hosting, social plugins Facebook, Twitter, Google+ and Path (!), SEO integration, to technical support services. More complete information on how to create a free website using Snappages can be seen here. Also check out the video tutorial for making Snappages website on their blog.
4. WEBS
Webs was founded in 2001 by three brothers with a simple goal: to help many people reach the online world without advanced technical skills (in the IT world) and high budget. They want to make marketing for small and medium businesses simpler. The result? Simple website creation platform that anyone can use. In its development, not only business owners who use Webs to create websites for free. Webs can also be used by personal users and non-profit companies.
Webs help you get the website that you really want.
This gimmick doesn't seem to be fooling around. The template provided by Webs can be customized at will. Not just limited to making a free website, they also provide additional features that will obviously make your website more 'alive' like SEO Booster, social media integration, mobile websites, local listings, and creating online stores. In fact, you can track the traffic that enters your website using the Advanced Web Analytics facility. Information on creating a free website Webs can be found on their official page. If you are still confused, you can try to check the following tutorial.
5. WEBNODE
Webnode is a free online website creation tool headquartered in Switzerland. Founded in 2008, Webnode now has more than 18 million users worldwide. There are three main choices of websites to suit your needs: Personal, Business, and Online Stores. All three have different template choices and are indeed dedicated to each category.
On Webnode, your website will be ready in just five minutes.
Yes, your website will be ready in five minutes. You can even directly use your own domain, without ads. You could say this service is an All-in-One service because it includes SEO Marketing, content management, social media integration, email, blogs, stats, and others. You can start using Webnode services now by accessing their website. Then, also check out the tutorial how to create a website at this Webnode.
6. GOOGLE SITES
In addition to search engines, Google apparently also includes a free website creation feature in the list of superior products. Yes, this product is called Google Sites. Initially, this service was called JotSpot and was later acquired by Google in October 2006. The purpose of this service is to help small and medium businesses in developing their businesses on the internet.
The process of creating a Google Sites website is very easy. All you need is a Google Account to get started.
After logging in to their official website, you just need to choose a template, website name, and URL. Then, your website will be ready to display. There are various types of templates that you can use according to the theme of your website, whether it is business, personal, non-profit, or school / educational institution. Also check out the Google Sites website creation tutorial here.
Now you do not need to be confused anymore looking for alternative ways of making a website. With an online web editor application that you can use for free, you are free to create your own ideal website ideas – even without basic programming. Hopefully the six ways to create a free website that we provide can help you achieve business success.
Send regards for success!