Now, many developers have adopted the zombie theme into the game. For those of you who like things related to these creepy creatures, here are the best android  zombie games that must be played.
In the game world itself, the zombie theme has actually been around for a long time, starting from the phenomenal Plant vs Zombies and Assault Rifle. Although it had dimmed in 2010, the zombie game was again loved by the public. Immediately following the recommendations. If you interseted in android gaming, maybe you need to read this article  android emulator for pc
Best Android Zombie Games 2022
The following online Zombie games are mostly FPS or First Person Shooter themed. For those of you who like games with the FPS genre, you really need to install it.
---
1.  State of Survival: The Walking Dead Collaboration
There are so many cool things that this game has to offer, including its pretty diverse features. If I may say, this State of Survival combines elements of survival and strategy packaged in a zombie apocalypse style.
Yes, the point is that the world is in chaos because of the zombie outbreak. The story is similar to the TV series The Walking Dead. Then there are colonies like that trying to survive in the midst of rampant zombies. Your focus is twofold here.
First, how do you manage your colony. And really, your strategic skills will be really needed here because there are so many things you have to take care of starting from building various facilities such as barracks, your farm, and so on.
Then the second, you have to try to explore new places to get resources. During this exploration, you have to make a team like that. Yes, it's similar to the recon corps in Attack on Titan. During exploration, you have to face zombies that come in waves. Again, your tactical skills play an important role here. Basically, this is a really cool game and it doesn't get boring. It's really worth a try.
---
2. The Walking Dead No Man's Land
The Walking Dead No Man's Land is a game from another TWD universe, but presented in a newer and fresher form. This game is basically an RPG genre with the mechanics of collecting characters.
The goal that players must achieve in this game is to follow the story and gather as many people as possible. Characters that are successfully obtained can also be upgraded as the game progresses.
In addition, many characters from the TV series are presented in this game. The Walking Dead No Man's Land is completely free on the Play Store and can be played offline.
---
3. Left to Survive: Action PVP & Dead Zombie Shooter
Left to Survive is a classic FPS Zombie Survival game. However, there is also interesting gameplay if players are tired of shooting zombies like 2v2 PvP mode.
This game will make players form a strategy to fight a horde of zombies that attack.
There is no need to move your character because it will move automatically. Players only need to aim to kill the zombies that appear.
There are many types of weapons that are present in this game, ranging from bombs, machine guns, to melee weapons such as machetes.
---
4. Zombie Frontier 3
Zombie Frontier 3 is one of the best zombie shooting and action games recommended by Google Play.
It is said that a dangerous vaccine has created a virus and turned humans into zombies. The virus begins to spread and causes a zombie epidemic.
Humans who wanted to survive had to fight a battle to the death. Later players are required to fight and become a zombie hunter.
One of the strengths of this game is the excellent quality of the graphics in a completely realistic 3D apocalypse universe. For lovers of horror shooter action games and FPS must play this game.
---
5. Best  Zombie Games – Dead City
Dead City is a zombie-themed game where players will act as the only survivors of a nuclear war.
Virus D has turned everyone into zombies. Players only have a choice of kill or be killed.
As a shooter or shooting game, Dead City's gameplay will feature 2d characters. So, players can see the characters being played in 2d later.
The goal of the player is to keep running until the goal and avoid the bite of the zombies that are chasing.
---
6. Dead WARFARE Zombies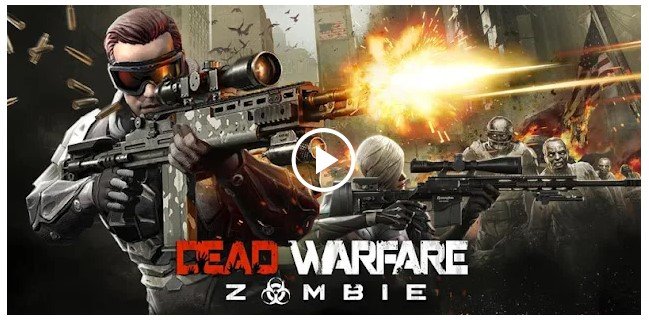 Dead Warfare Zombie is an interesting survival shooter genre game that makes anyone who plays it addicted.
Here players are required to fight zombies with a team and use the weapon of choice to save humanity from the attacks of these terrible monsters.
Players will be faced with various types of zombies and their bosses. This game presents 3D graphics.
Also equipped with various weapons that can be upgraded to become even stronger and effective against more zombies.
---
7. Unkilled –  Fps Zombie Games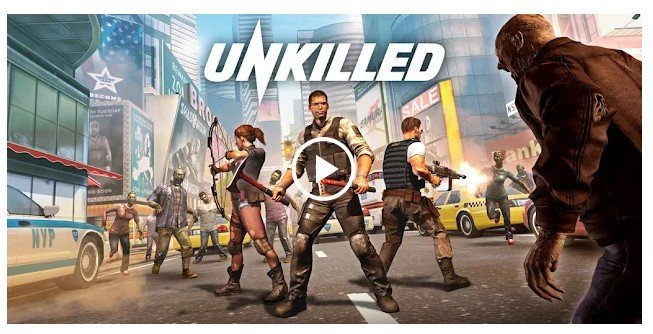 Unkilled is an FPS game with zombie objects where players will play the role of Joe, a member of an anti-zombie unit called Wolfpack.
Wolfpack is a private military unit in New York that was created to track and kill zombies before the zombie epidemic spreads.
There are many missions, and attractive graphic weapons. There are around 300 missions embedded in the game with unique enemies and zombie bosses that are quite difficult to defeat.
---
8.  SAS Zombie Assault 4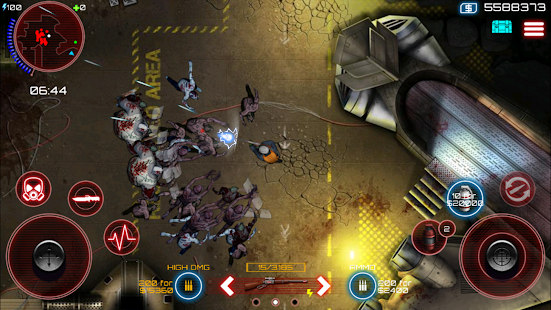 SAS Zombie Assault 4 is a zombie game with a third-person or overhead viewpoint.
The game tells about a zombie population that threatens humanity. Only those who have high skills can fight these zombies.
Players can choose 3 character classes with different skills. Players can develop the skills, resources and weapons of each character to kill zombies even faster.
This game presents good graphics and the scary sensation is quite slick. Later, players will be faced with 17 Zombies that have different behaviors and strengths.
They then evolve into more powerful and spooky zombies as the game progresses.
---
9. Best Android Zombie Games – Dead Effect 2
Dead Effect is a sci-fi horror FPS game with the beginning of the story there is a man-made virus that infects a spaceship.
The virus turns the crew inside into zombies, including the players who are also reinfected and will die slowly.
One of the things that makes this game unique and interesting is the Role Playing Game (RPG) element that allows players to develop their characters.
Like collecting more than 100 body implants and weapons that can be upgraded. Gameplay is centered on the development of the storyline.
You will be guided by Danette to carry out various missions ranging from saving Minikin to solving major mysteries.
---
Well, those are some of the best online and offline zombie games that you can download and play on Android. For those who love quotas or don't have wifi at home to play games fast, games that can be run offline without internet are the right choice. Also read : Latest Free Online Game.