Especially for those of you who are looking for game references, here is a list of the latest online games for 2022 for various genres and platforms.
Nowadays, online games such as Madalin Stunt Cars can be said to be at the peak of their popularity. Various genres such as battle royale, MOBA, to auto-battler have proven to be selling well in the market.
Most of the popular online games are also free and do not require high specifications.
But, make no mistake, most free-to-play games are of the same quality as paid games.
The Latest Online Game Recommendations
Want to update about the latest free online games in 2022? The following is a list of the latest and free online games that you can play and will release this year!
1. Valorant
Valorant is a 5v5 first-person shooter (FPS) PC game which is a competitor to CS:GO. Each match consists of 25 rounds and the team that wins 13 rounds comes out victorious.
In a match, there is an attacking team and the rest defending. The assault team has a bomb called Spike that must be planted at some point. While playing, we have to plant bombs or defuse them, eliminate members of the opposing team, and more.
This game is made by Riot Games which also released the game League of Legends: Wild Rift.
2. DOTA 2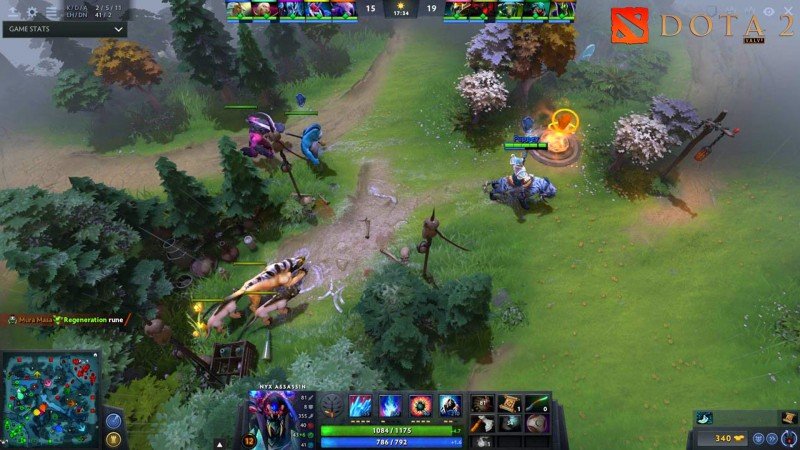 Dota 2 is an online game with the MOBA genre published by Valve in 2013. This game is a sequel to Defense of Ancients (DotA). Dota 2 can be played for free on PCs with Microsoft Windows, Linux, or OS X operating systems. This game can also be played for free via Steam.
The development of Dota 2 has been started since 2009 by the developers of DotA Mod and IceFrog who were exclusively employed by Valve as lead designer . When introduced to the public, this game received praise from game critics because of its interesting gameplay , good quality, and still retains some of the gameplay of its predecessor, namely DotA Mod Warcraft 3.
However, this game has also received criticism because the gameplay system is difficult to learn, especially for novice players. Even so, Dota 2 managed to become the most played game in mid-2017. At that time, Dota 2 was played by 800,000 players in one day.
Until now, Dota 2 is still included in the 10 most played PC version games in the world, alongside PUBG, Counter Strike Global Offensive, and League of Legends.
3. League of Legends: Wild Rift
MOBA game 'League of Legends: Wild Rift!' well-known as the toughest competitor of the games 'DOTA 2' and 'Mobile Legends' which have long been present in the PC version. However, recently Riot Games as a developer launched it in a mobile version .
This game has a hero who has the title Champion who has the roles of Fighter, Tank, Mage, Assassin, Support and Marksman.
Broadly speaking, the way to play LOL is the same as other MOBA games by having various special lanes and also minions.
4. State of Survival:  The Walking Dead Collaboration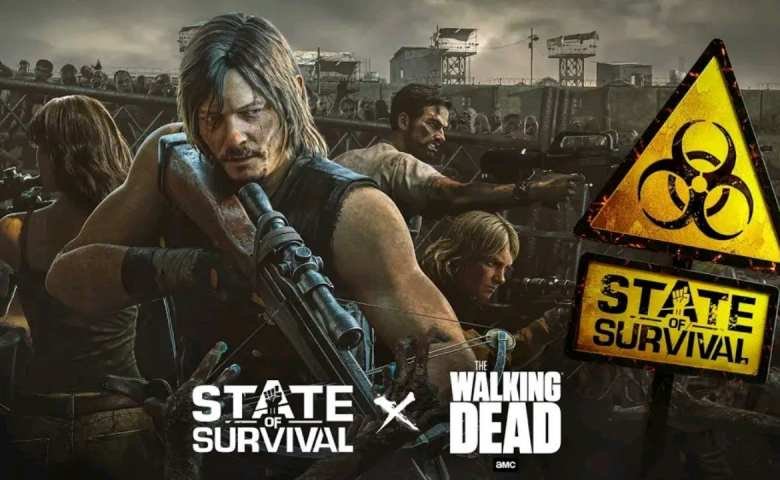 State of Survival is a zombie-themed mobile game that comes in a shooter game package . This game collaborates with a television series The Walking Dead.
You as a player will fight zombies with full strategy in order to maintain the survival of yourself and other survivors, in the middle of the game you will also meet a TWD player named Daryl Dixon.
Even though it's zombie-themed, this game can be played by everyone because it's not scary. If you interseted in android gaming, maybe you need to read this article   android emulator for laptop
5. eFootball PES 2021
This legendary game since the days of the PlayStation 1 continues to increase every year. If you are a football lover, you must install this application on your smartphone.
eFootball PES 2021 Mobile comes with a much more realistic visual appearance compared to eFootball PES 2021 Mobile.
The players who appear in the game are almost identical to the real figures in the real world.
6. Genshin Impact
Genshin Impact is a game of action-RPG that carries resemble anime characters and environments that have a system of combat. You can install it on the Android or iOS platform .
Combat in Genshin Impact requires agile control in pressing various command buttons and skills to eradicate the enemy.
The command keys in Genshin Impact can be used to dodge, aim, chase, attack enemies, and so on.
The storyline in this game is quite long with an open area aka open-world that   can be explored by players.
7. Legends of Runeterra
Runeterra is a Collectible Card Games (CCG) genre game that has the same character as League of Legends. This game is a competitor to Hearthstone which was first released in 2014.
Players must create a deck with a certain playing style. The deck cards in this game are separated from 6 regions in the League of Legends lore. Then, the Summoners you play will become special cards and can only be played if they enter the same region .
If you are curious, you can download Runeterra on various platforms, such as iOS, Android, and PC.
8. ev.io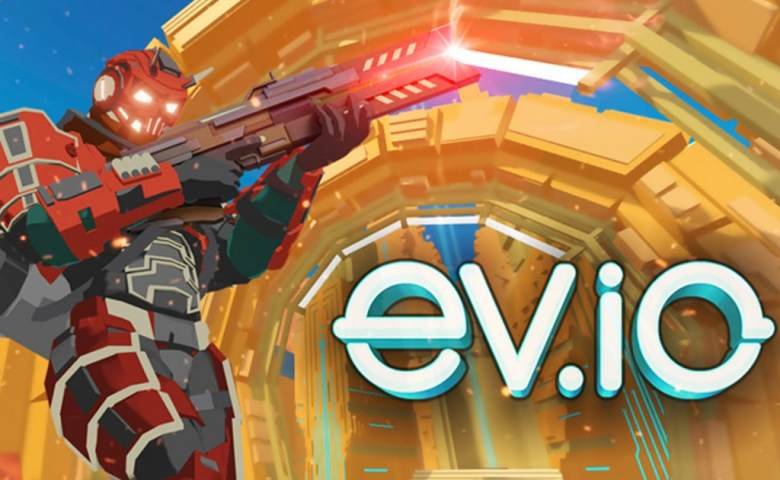 This multiplayer FPS game is very unique, ev.io has a unique futuristic arena setting with fairly simple graphics. Almost the same as other FPS games , you will have weapons and abilities that can be used when fighting.
Ev.io has levels that have a science fiction theme. Use futuristic architecture in this game while fighting.
You can jump to the highest place to surprise your opponent and attack from above.
9. Scavengers
Scavengers is a PC game made by Midwinter Entertainment, just released on May 1, 2021. With a snowy background, Scavengers is a battleground-based game that requires you to survive.
You will be equipped with unique combinations and weapons to conquer a very extreme snow snow desert when fighting against other players.
With very slick and eye-pleasing graphics, you can download Scavengers for free on Steam.
When entering the war, you can also pick up a variety of weapons, such as snipers, rocket weapons, or others.
10. BLEACH: Eternal Soul
This game is still hotly discussed because it is adapted from the anime of the same title, namely Bleach, which has just been released and you can download it on the Android or iOS platform.
Bleach: Eternal Soul has the same plot as the original anime with 100 characters complete with original voices.
When fighting, you can create the best formation to defeat the most powerful enemies.
If you like this anime, you must download it to act with your favorite characters, such as Ichigo Kurosaki, Rukia Kuchiki, Espada, and Visored.
11. Rocket League
If a football game is usually played by 11 people fighting for the ball to be put in the goal, in the Rocket League game you will play ball with a car character that has a rocket behind it.
This game has the same rules as regular football, but the difference is the number of players. You can play 3v3, 1v1, and 4v4.
You can modify the cars in Rocket League according to the desired characteristics. Starting from the car body, flags, to rocket effects, you can change everything.
12. Project Cars Go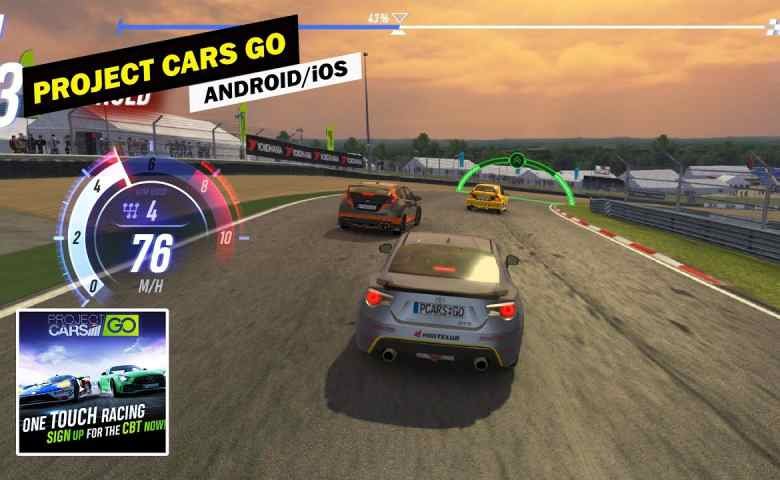 Project Cars is a PlayStation game that was finally released in a mobile version under the name Project Cars Go. This racing genre game has a difference from the usual racing games .
Racing is only done with One-touch racing, you will only touch the screen a few times following the gate instructions on the track.
You will not find the gas, brake, and steering buttons. Overall, the steering can be controlled easily.
To brake and make the car go faster, you have to tap on the screen as you pass through the gate.
13. Pokemon Unite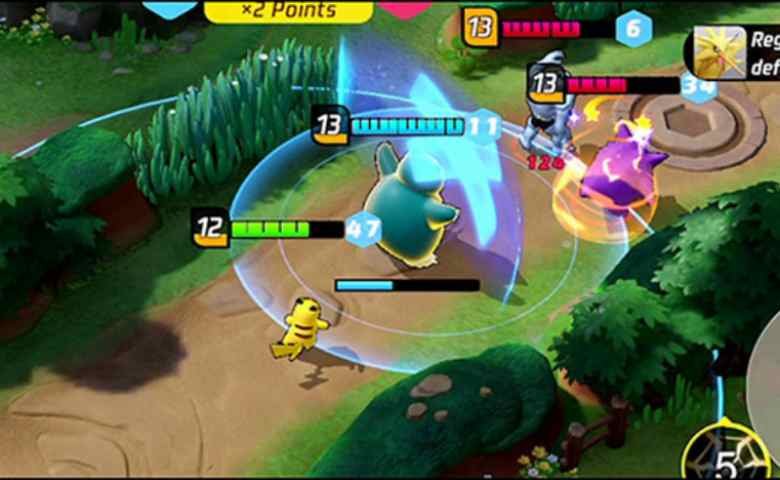 Who doesn't know Pokemon? This one character still exists today and has even been adapted several times into exciting games and anime . This time, Pokemon penetrated into the MOBA genre game ,
Entered into the newest game category , Pokemon Unite is a Multiplayer Online Battle Arena game between 5 players who face each other to catch Pokemon, level up characters, and even beat opponent Pokemon.
The arena in this game has 3 lanes, almost the same as other MOBA games . The characters that appear in Pokemon Unite are Pikachu, Charmander, Squirtle, Bulbasaur, Machop, Snorlax, Ghastly, Talonflame, Clefairy, Stufful, and Riolu.
14. Farm Day Village Farming
When playing Farm Day Village Farming, you will become a farmer who has inherited land from your parents. You have to complete various farming tasks in order to become a famous farmer and make him fertile.
Your job as a farmer is to manage the land, harvest vegetables, sell goods, and more to become a successful farmer. Besides being a farmer, you will also manage various farm animals, such as chickens, cows, and horses.
This game can be played offline on iOS and Android platforms .
15. Ramboat
Survive soldiers, parachute, launch rockets and dodge bullets. Those are some fun things you can do while playing Ramboat. Together with Mambo, you will go on an adventure to face various exciting challenges.
Upgrade your weapons and firepower to strike your enemies precisely with a full range of equipment.
Ramboat is an action genre that can be played offline, you can still play it even if you don't have a quota. You can install this game for free on Android or iOS.
16. Fortnite
Fortnite is a battle royale game that you can download for free on PC. Reportedly in the middle of 2021, Fortnite will release this game again on iOS.
When you enter a match, you will be in an area of ​​100 people to fight and survive until you win the match. You can also build tall buildings while fighting or dodging enemies
The graphics offered are also very pleasing to the eye with a variety of unique characters. For now, you can only play Fortnite on PC for free download.
—–
Those are some of the latest lineup of free online games that you can play for free this year! Which game are you most looking forward to?