Cloud storage services is an alternative nowadays to replace the device that used to be our mainstay, namely the flash drive. Besides being practical, there are lots of conveniences and benefits that we can get by using cloud storage. One of them is for the management team. A single file can be opened and edited by multiple people without having to exchange files. How ? Very practical isn't it?
However, there are still quite a lot of people who don't know this, let alone use it. Therefore, this time, we will try to share information about several cloud storages that we can use either for free or paid. What are they ? Heizt, be patient, okay?
What is Cloud Storage?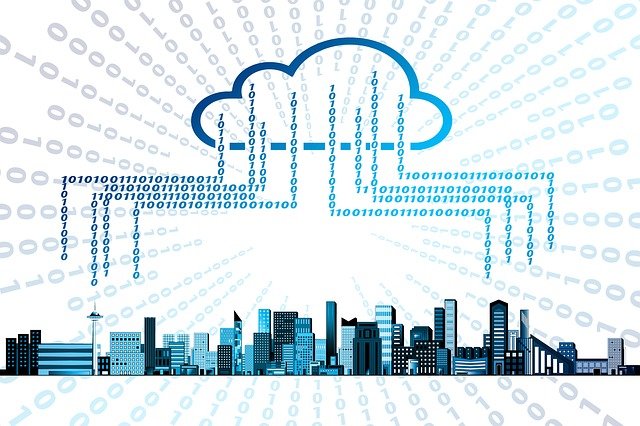 Cloud storage is a data storage service in the form of a "cloud" cloud. I myself also don't understand why we use the term cloud, maybe because we seem to store data on the cloud, or on an internet network that we can access at any time as long as we are connected to the internet network. That's possible.
Oh, forget it. The point is that we can store important files that we have online. Of course not just anyone can access it, there is a username and password that we must enter to access the file. Or we already have a group of users who can access it secretly.
How do you get cloud storage?
The answer is very easy, just with an active email account, we can get free cloud storage. But of course there is a limit, if you want unlimited or large capacity then we are required to pay rent per year or it could be every month. But even for free, we can use cloud storage to store our files.
List of Best Cloud Storage Services
Actually there are quite a lot of cloud storage service providers in cyberspace. But in our opinion, there are some of the best among the many providers. Remember, this is our version, maybe you think it's different. Okay, here are some cloud storage service providers that are quite easy to use.
1. Dropbox
In the first place I mention Dropbox because this is the first service I've tried to use and until now I'm still using it. Dropbox is a cloud storage service provided by the Dropbox company. Inc, which was founded by Drew Houston and Arash Ferdowsi in 2007.
There are many advantages offered by Dropbox, in addition to data storage in the form of a cloud, we can also share data with other Dropbox users by synchronizing over the internet network. To put it simply, we can download this application on computer operating systems that are widely used today such as Windows, Mac, Linux and also on the operating system on mobile phones.
We can get 2 GB for free with an active email account for registration. We will get an additional 500mb free when we send a link to other friends so that they register and install dropbox on their computer. If you want a bigger capacity, you can try the premium version by paying annually or monthly.
2. Google Drive
The search engine giant that is most famous today also does not want to miss providing the best service for its users. Google also offers cloud storage that we can get for free.
No half-hearted, Google provides free cloud storage services of 15 Gb for its users. A value that is quite fantastic because the dropbox that we discussed above only provides 2 GB.
3. One Drive
In addition to the two large companies that we have discussed above, you can also take advantage of One Drive. That is a Cloud Storage service provided by Microsoft. Had changed the name several times, but in the end Microsoft gave the name of this cloud storage service with One Drive.
Like others, One Drive can be accessed and used by many computer and mobile operating systems. Not only windows, but also now can be used by Mac OS users.
We can get free storage service from One Drive as much as 7 Gb and reportedly now it has been increased to 15 Gb. Not only free, you can also pay annually to get a larger capacity.
4. iCloud Drive
Maybe some of you think that iCloud can only be used on Mac OS, but it doesn't. Now iCloud can also be used on Windows 7 and above operating systems. Just like any other cloud you can also store data, music, photos, and so on.
You can also synchronize with other devices using the same account. For a free service, iCloud Drive provides us with 5 Gb free. You can increase the capacity by paying monthly or annually depending on the capacity you want.
5. Box
Maybe you and I are both new to and heard about this box application / service. It is true, this service is popular among businessmen and businessmen. As well as cloud storage facilities and services, box also provides a free storage service of 10 Gb when we register.
In addition, the box also provides various other additional applications, especially for entrepreneurs and business people and can also connect with other applications such as Salesforce and NetSuite.
Out there there are quite a lot of other Cloud Storage services that you can access and get according to your needs. Of course with all the advantages and disadvantages.
In essence, you can use one or the two that are most suitable for you, you can also use it for free with the provided capacity limit or pay a few rupiahs per year to get a bigger one. So, hopefully useful!