If you have thought about doing business online then you will be faced with what is called SEO (Search Engine Optimization). SEO is a complex and ever-changing element, but SEO is important for any online business, or corporate entity for that matter. Without SEO, your website will just be buried under a pile of search engine results and you will get almost zero conversions. With the help of these few powerful SEO tips for business sites, hopefully your business site will slowly generate improvements. SEO can open up new business opportunities by making your website more visible to potential customers and clients, so it's essential to take the time to understand and optimize your website for search engines.
Best SEO Tips to Improve Your Website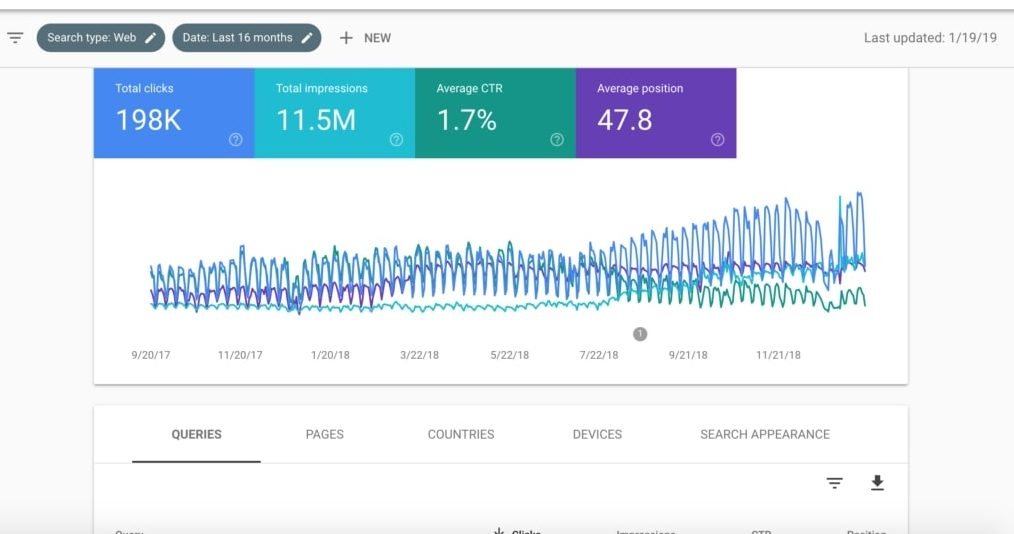 These 20 tips are not complicated tips, but simple tips and it's up to you how you want to practice or choose just to read without doing anything afterward. Please read all the following business SEO tips:
1. Create a Blog
Blogs are certainly important for your business site. You're not blogging solely for the SEO game, or producing content for keyword stuffing, it's certainly not going to work in the long run.
Instead, write for your audience or visitors and generate blogs that bring people to your site again and again. This is a very Powerful content marketing for your business
The side effect of this blogging activity of course is that over time, you will have relevant and frequently updated content for search engines to index, so your site is not considered dead by search engines.
2. Content
Content is a great way to make your site a place people search for and give people a reason to visit your site. Provide a complete and detailed review for each product or service that you want to sell, with a complete review that will make visitors satisfied and not leave your site when they read about the product. If your review is very minimal, then visitors will look for other sites to find out more information about related products. So take your time to create a really complete review information that visitors need.
3. Prioritize Readers
Don't obsess over cramming or forcing every keyword you can into a blog post or product description in order to generate relevant pages and hope to get better search results on your site. But write neatly and really informative. Don't write for search engines, write for your readers.
4. Pictures
The next SEO tip for business is Image optimization. In running an online business, of course you don't only present writing to your visitors, but also you have to put an image on your site. Choose the best image so that it attracts the eyes of visitors for the first time. Optimize the image by filling in the Title, ALT and Description containing keywords. Because Search is not always through the web, but through image search will also help boost traffic to your site.
5. Creating pages on social networks
Social media is a great way for small businesses to help build online sites, and it's something you shouldn't miss. Create your business page on social networks to attract visitors through social media and make it easier for you to connect with your customers. . As a first step, set up a profile with accurate contact and web address details on well-known social sites.
6. See your competitors
Find out what sites rank on page one for the keywords you are targeting, learn what are the advantages and disadvantages of the site, if you have found it, then make it better in terms of what you can do.
7. Internal link strategy
Using an internal linking strategy will help you to increase the ranking of certain target keywords, as well as help your visitors to find useful or related content. You can add a Related Post under the post or in the middle of your content.
8. Be careful with keywords
Keyword stuffing is something that Google can easily see. It also looks bad to visitors and affects the quality of the page.
Think of one or two keywords and phrases to target and use them naturally. Use semantic related words and phrases to avoid repeating keywords. Also use Long Tail keywords to compete in search engines.
9. Use Google Analytics
Make sure your site has the code from Google Analitycs installed, Google Analytics is a full-featured tool to analyze your site, you can see how many daily, month and year visitors are to your site. You can also see What keywords are bringing visitors to your site.
10. Use Webmaster Tools
Having a GWMT (Google Webmaster Tools) account means that Google can notify you of certain issues to your site.
Or if your site has been hacked and de-indexed from search results, looks at link requests and traffic sources (according to Google), allows you to submit sitemaps, tells Google how you want your site to appear in the SERPs and much more.
11. Title And Description
Title and description will be displayed by Search Engines in search results, Use a good title which also contains your keywords, Create Title of your Content no more than 60 characters.
For description creation, create a description that attracts visitors and of course also contains your keywords. Make a Description no more than 160 characters, Take advantage of those 160 characters to create the best description.
12. URL Structure
URLs are also one of the first things search engines use to rank pages, which is why it's so important to make your URLs easy for search engines. You can do this by creating short URLs, aligning with the page's topic and keywords, and ensuring that the URLs help you to categorize the pages of your site. Look at the URL of the article you are reading, of course shorter than the title. I only use URLs that are simple for me to use and of course keywords are also used as part of the URL.
13. Utilize Heading Tags
The title tag should clearly tell readers and search engines about the topic of the page. A search engine is able to identify a post when it is tagged by bracketing the text in the HTML within the page. Heading tags help tell search engines the importance of content by using H1 tags as titles, H2 and H3 as subtitles for your content. You can check your site's current title tag by looking in the HTML view.
14. Social Network
Install social network share buttons on your business site, Social share is also the best way to spread your content and products on social networks, some visits to your site can also be obtained from social networks, By installing social share buttons, some of your users will feel what you present is useful then they will share it on social media.
15. Forums
Create a Tread in a well-known Forum, display your product in the forum and put a link to be directed to your business site, By taking advantage of the Forum you will get lots of potential visitors, create interesting treads and make your treads always look alive.
16. Backlinks
Build quality backlinks to support your site to get better search results, so far backlinks have proven to be powerful for SEO optimization. But remember, look for really quality backlinks, because 1 quality backlink has more effect on SEO than 100 junk backlinks.
17. User reviews
Provide a column for users to give their reviews about your products, It can increase the conversion of your site and your products, and reviews can also help for SEO.
18. Site Loading Speed
Since 2011, Google has made it clear that site speed is an important factor for search rankings, and today, with a greater emphasis on user experience than ever, site speed will continue to be a ranking factor. Users don't like waiting, which means your site will be abandoned when users have to wait too long. There are several important things you can do to speed up your site's speed:
Check site speed with Google Insights or GTMetrix, both sites will tell you what to change to increase site speed.
Make sure your web server can handle the needs of your site.
19. Mobile Friendly
With nearly 40% of organic traffic coming from mobile devices in 2014, and with Google recently recommending making websites more mobile friendly, it's no surprise that mobile friendly websites rank better with Google. If you use a WordPress CMS for your business site, then you will easily find a responsive theme. You can check mobile friendly sites on Google Mobile Friendly-Test.
20. Be patient
This last SEO tip for business sites I don't know if it will weaken you or even strengthen you. Because you need to know SEO is not built just enough in a day. If and when you start working on it you have to commit to the long term. I'm talking about years, not months or weeks. Since the quality and quantity of traffic is at stake, SEO is highly competitive.
Look at Facebook, Amazon, Lazada and other big sites, even though they are very well known, they are still constantly spending their money on advertising to get more and more visitors or customers. They never stop to make changes for the better. So if you intend seriously in this online business world, then don't give up just for 1 month, 3 months or even a year. But try to be like them.