Apple has introduced the Apple M1 as a homemade chip to replace the Intel CPU in Mac computers.
From the explanation at the Apple Event , there were a number of things that Apple didn't convey about the Apple M1 chip .
In this article the MakeMac team will summarize various things about the Apple M1 that were not explained at the Apple Event . Come see it directly!
5 Things Apple Didn't Explain About the Apple M1
1. Does it have eGPU Support?
For those of you who don't know, since a few years ago the eGPU technology has been widely promoted by Apple.
An eGPU is an external graphics card that plugs into Mac computers with a Thunderbolt 3 port.
By using an eGPU, a portable Mac computer with an ordinary graphics card, can be more powerful to perform various computations such as processing 3D images, playing games with high graphics or others. If you interested playoing PUBG or any android game on computer, maybe you need to read this article best android emulator for pc.
Unfortunately, with the Apple M1 system currently in use, Apple has stopped providing eGPU support for a variety of previously released accessories.
The reason for this is not explained, but it seems that it is related to the new CPU architecture and drivers used on the Apple M1 .
2. Clock Speed ​​M1 on the MBA, MBP and Mac Mini ?
For those of you who have watched the Apple Event November 2020, surely understand that the MacBook Air , MacBook Pro and Mac Mini with Apple M1 all use the same specifications.
Namely the 8-Core CPU, 8-Core GPU and 16-Core Neural Engine. Slightly different specs are given on the MacBook Air with the Apple M1 at a price of $ 999 with the difference between the 7-Core CPU and the 7-Core GPU.
But unfortunately Apple doesn't explain the Clock Speed ​​on each of these CPUs .
Do all three Mac computers use the same Clock Speed? Or each has a different CPU speed ? There has not been an answer given by Apple regarding this question.
3. OS virtualization, BootCamp?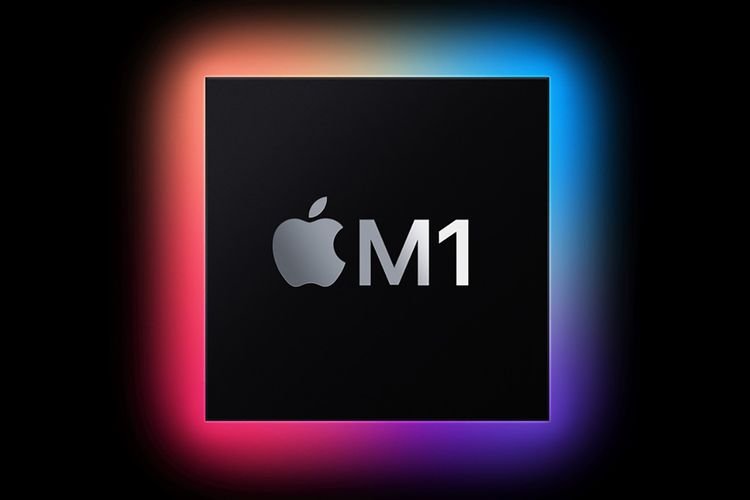 For Mac computer users with an Intel CPU , you must be familiar with OS virtualization and BootCamp
This technology allows Mac computer users to run x86-based operating systems such as Windows virtually or natively.
At the Apple Event November 2020, Apple did not discuss whether OS virtualization technology and BootCamp would still be provided on Mac computers with Apple M1 .
But in a note that the MakeMac team has shared, it has been explained that Rosetta 2 technology in macOS Big Sur will not support virtual machine applications .
As for the Windows operating system, whether it can run natively via BootCamp, there hasn't been any explanation from Apple regarding this.
4. No CPU and GPU Customization Options
Earlier Mac computer specs could be ordered with several upgraded hardware components.
For example, on a 16-inch MacBook Pro in 2019, you can use the Customize To Order option to change the i7 CPU to an i9 CPU, increase the graphics card, RAM and various other hardware components.
But now on the Apple M1, there are no customization options for the CPU and GPU sections. Apple only provides RAM upgrade options up to 16GB and SSD up to 2TB.
Why are there no more CPU and GPU upgrade options? This relates to the System on Chip (SoC) technology used by Apple on the M1.
SoC technology combines all hardware components that were previously chip-based into one place, such as the CPU, GPU, Neural Engine and so on.
Because of the SoC system, now all Apple M1 chips are no longer customizable.
5. USB 4, Not Thunderbolt 4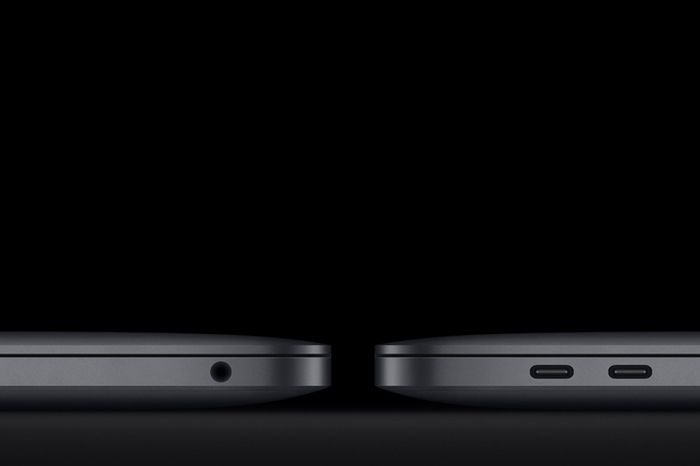 All Mac computers using the Apple M1, are introduced with the USB 4 feature. At first glance I thought this was the same technology as Thunderbolt 4 from Intel a few months ago, but it turned out to be different.
It turns out that Macs with Apple M1 still use USB 4 and the Thunderbolt 3 standard.
In simple terms, USB 4 and Thunderbolt 4 are cross-sectionally identical because they use the shape of the USB-C port you are familiar with.
But for Thunderbolt 4, it has various feature enhancements even though the maximum data transfer speed provided is still the same, 40Gbps.
Some of the improvements that Intel provides for Thunderbolt 4 are 2x more accessories that can be connected simultaneously, the universal cable feature up to 2 meters and more advanced Dock technology.
The final word
Of the several things that Apple has not discussed for Mac computers with Apple M1, is there anything that still makes you curious other than the list above?