What are the specs or computer specifications for video editing so that it can do the job easily? In the following, we will provide a full explanation.
In doing video editing activities, you can't just use a computer or laptop without having qualified hardware specifications. This is because video editing requires a fairly heavy performance so that your computer specs must also be able to meet it.
In the video editing process, you will process pieces (or one) video clips which are generally large file sizes, especially if the duration is quite long, and then there will be a very resource consuming process of editing, cutting, adding effects, and rendering the video.
At a minimum, you must have a large RAM capacity, a CPU with good specs, and a graphics card, which will be very helpful in rendering the video. Not to mention if you want to edit videos in HD or 4K format which will also require high specs.
In the following article, Matob will explain why each of these components is important along with recommendations, and will also provide specifications for several price ranges that are expected to help you choose which one fits your budget.
CPU
CPU is the main foundation of video editing on PC. The number and speed of processor cores will determine how quickly you can complete editing tasks.
If your PC doesn't have a powerful processor, even if you have a lot of RAM, a high-end motherboard, or a good VGA card, then the editing process will still run slowly.
Modern editing software like Adobe Premiere, Sony Vegas, and Final Cut Pro will take advantage of multiple CPU cores and hyperthreading, so investing in a good CPU is essential when building a PC for video editing.
In general, the CPU is where you should invest the largest amount of your budget. Serious builders should consider a minimum 6-core CPU.
For budgeting, we recommend AMD Ryzen 5 1600 AF or AMD Ryzen 5 2600 for minimum specs, or you can also choose AMD Ryzen 5 3600 or Ryzen 7 series and even Ryzen 9 if you have a higher budget.
If you are an intel fan, you can try any intel i5-9600 or i7 series although you could say the technology will lag behind the Ryzen 3000 series.
Roughly speaking, the more cores on the CPU , the more it will generally increase the performance of the video editing you do.
RAM
Having enough RAM is essential for efficient video editing. If you are editing videos at 1080p, we recommend installing at least 8 GB of RAM. For 4K, we recommend at least 16 GB dual channel. In either case, more RAM is better, albeit a lower priority than getting a good CPU and decent graphics card. Video editing is one of the few apps that can take advantage of large amounts of RAM, so invest as much as you're comfortable with. 32GB, 64GB, or even more.
VGA Card / Graphics Card
This may sound counterintuitive, but graphics cards are a less important component of video editing when compared to CPUs .
The exception to this rule is when you edit with DaVinci Resolve software. If you plan to edit with Resolve, you really need a powerful graphics card, because that software is supported mainly by the GPU, not the CPU .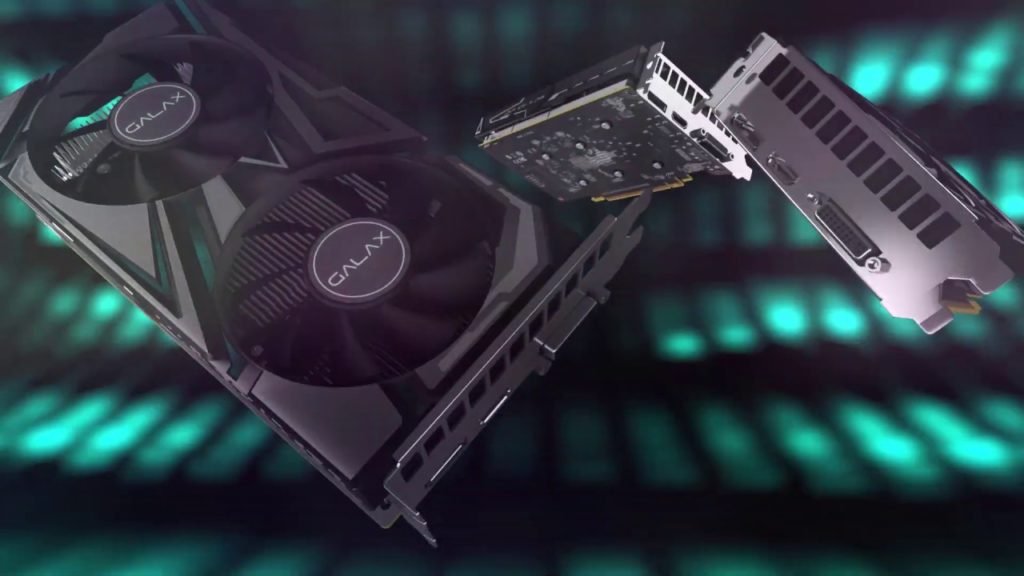 In fact, you don't absolutely need to have a graphics card in your video editing PC when using most editing software. However, modern video editing software leverages the graphics card through hardware acceleration for encoding and rendering, and having a sufficiently powerful graphics card makes a big difference.
If you still want to use a graphics card, you can try the RX 570 or GTX 1650 Super for a minimal budget, or if you want to edit 4K video then you can try the GTX 1660 or RTX 2070 (of course the budget will swell).
Other
In addition to some of the tools above, you also need to make sure other components are not arbitrary, even though their contribution to the editing process is minimal, but will help the overall performance of the above devices.
For example, choosing between SSD or HDD, it will be faster and better to use a minimal SSD at your editing software installation location because of its speed compared to HDD.
Then a good motherboard and quality PSU will also be able to make the editing process run more smoothly and quickly.
Computer specification For Adobe Premiere User
Recommended specifications

Intel® 6th Gen or newer CPU – or AMD Ryzen™ 1000 Series or newer CPU

Intel® 7th Gen or newer CPU – or AMD Ryzen™ 3000 Series or newer CPU

Microsoft Windows 10 (64-bit) version 2004 or later

Microsoft Windows 10 (64-bit) version 2004 or later

16 GB of RAM for HD media

32 GB for 4K media or higher

8 GB of available hard-disk space for installation; additional free space required during installation (will not install on removable flash storage)
Additional high-speed drive for media

Fast internal SSD for app installation and cache
Additional high-speed drive(s) for media

ASIO compatible or Microsoft Windows Driver Model

ASIO compatible or Microsoft Windows Driver Model

Network storage connection

1 Gigabit Ethernet (HD only)

10 Gigabit ethernet for 4K shared network workflow
Conclusion
In essence, prioritize your investment or budget allocation on a quality processor with a large number of cores, then embed a minimum of 8-16 GB of RAM to support CPU performance , and then your budget is allocated to the SSD/HDD, motherboard, and graphics card.