Do you know? The IP address that identifies your device can change.
The reason is, the more devices connected to the internet, the more limited the available IP addresses. That's why your device will get a different IP Address from the internet service provider.
Well, this changing IP address is of course troublesome. For example, if you have a special online portal for the company's internal, you have to update the IP address back and forth so that employees outside the office can access the portal.
Well, no need to bother anymore. The hassle can be overcome by using DDNS.
Then, what is DDNS and how do you create DDNS? In this article we will discuss the meaning complete with a tutorial on making DDNS. Let's just take a look!
What is DNS?
Dynamics DNS or DDNS is a method for automatically updating IP Addresses in your Domain Name System (DNS).
Imagine a situation. For example, you provide an online portal for your office employees. To access it, employees need to type in a URL that is connected to a specific IP Address. Even though the IP Address can change every time there is a new connection.
To make it easier, you can just provide a static IP Address. However, static IP addresses are expensive and tend to have high security risks.
Well, another solution that is cheaper and more practical is to use DDNS. The portal that you created can still be accessed without having to do manual IP updates many times.
Not only for the office's internal portal, you know. DDNS is also commonly used when you remotely MySQL database in cPanel. Remote database allows you to access the database simultaneously with other people.
Then, how does DDNS work? See the next discussion.
How DDNS Works
DDNS is used by companies and individuals when publishing services or online platforms to the internet. Well, the service usually uses internal hosting or is in a network location.
Due to its internal nature, the server has an internal IP address and port and is not yet connected to the internet.
Then how to connect the internal server to the internet?
You need a Network Address Translation (NAT) Router . NAT is a system that connects many servers to the internet network.
Well, the NAT router will inform your  IP Address and internal port to the server. To make both available externally, there needs to be something called port forwarding and a new IP Address and external port .
That way, your portal or internal database can be accessed by computers or clients outside the network location.
The problem is, the external IP address is still changing every time a new connection is made . If the IP address changes, the client automatically cannot access the server.
This is where the role of DDNS is needed.
DDNS will monitor the external IP Address. When there is a change, NAT will automatically update the info and send the data to the DNS server. In other words, DDNS will continue to update the server IP Address. This process occurs iteratively and automatically.
Well, there are many DDNS software services that you can use. For example, No-Ip , FreeDNS , or DynDNS . You just have to install the software on the computer that you use as a file server or website server.
After knowing what DDNS is and how it works, it's time to practice the tutorial on creating DDNS. Let's see the next discussion!
Tutorial to Create DDNS
Here is how to create DDNS:
1. Create a DDNS Account
First of all, access the website of the DDNS provider. In this tutorial we use Free Dynamic DNS ( https://www.noip.com/ ). Then click Sign Up .
You will find a sign up form. Fill in the form with the following information:
Email
Password
Fill in the subdomain name and choose an extension for the DDNS hostname
After that scroll down, click Free Sign Up.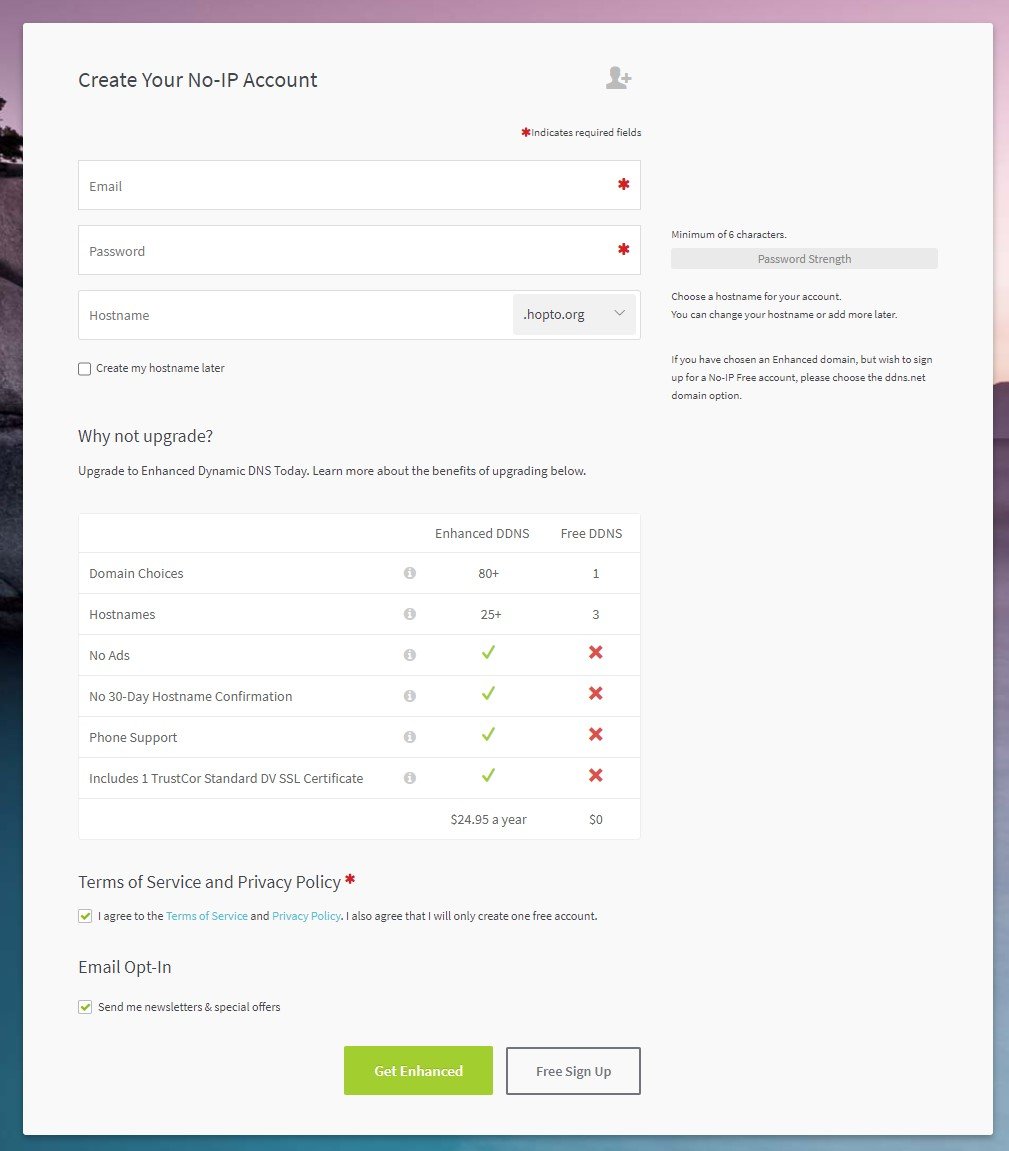 2. Verify Account
After that, verify your account. The trick, open the email inbox and find the email from the no-ip. Then click Confirm Account .
Your account is verified. Then click Get started with Dynamic DNS to enter your dashboard.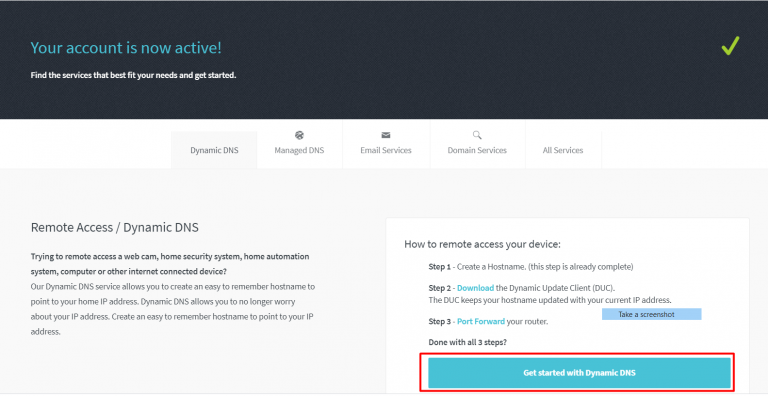 3. Manage DDNS Account
On the dashboard menu, click Dynamics DNS > No-IP Hostnames to manage your Dynamic DNS hostnames.
Click Create Hostname to create a new hostname. In addition you can also click Modify to update your IP Address manually.
4. Perform Automatic IP Address Update Settings
Please download the Dynamic Update Client application to update the IP Address automatically. Click Dynamic DNS > Dynamic Update Client > Download DUC .
After the application is downloaded, install the application on your PC or Laptop.
Open the no-ip application then login using your username and password. Click Sign In .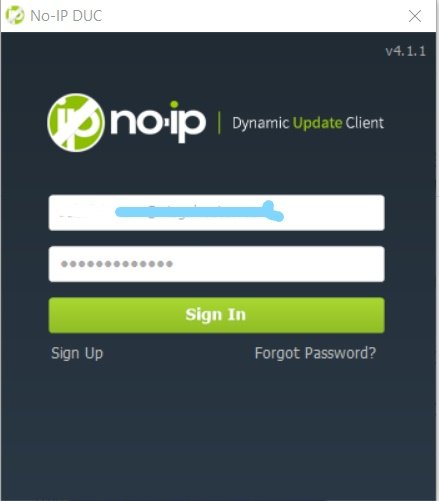 Check the DDNS hosts you want to connect to the DUC application. Then click Save .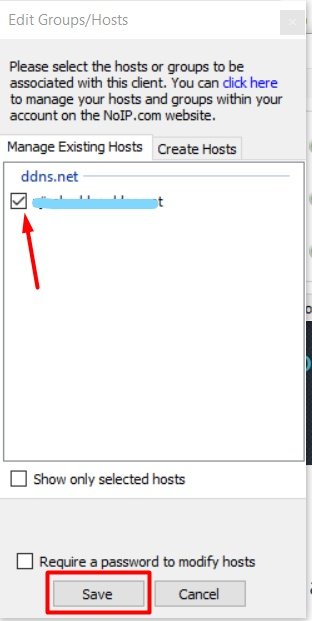 DUC settings are complete. This is how your DUC application looks after connecting to the hostname on the no-ip.
That means, when the IP changes, the DNS IP on the hostname testcobaddns.ddns.net will automatically change according to the latest IP.
Ready to Use DDNS?
Well, now that you understand what DDNS is. DDNS is a method for automatically updating IP addresses. The goal is that when your IP address changes, you can still access the internet without manually updating it many times.
Make no mistake! This DDNS is very important and is usually used for internal corporate portals, databases, and even CCTV access.
Well, we've explained how to register for DDNS and a tutorial on creating DDNS in this article. Pretty easy, right? Then it's time to practice using DDNS to your website server.
If you already have a website hosting, you can manage DDNS in your respective cPanel.