Not only bringing the flagship smartphone Mi 10T series, Xiaomi also launched a series of other ecosystem products which consist of Mi Watch and Mi Watch Lite in launch titled "Technology for a Better Life" through the official channel Xiaomi on Youtube.
Mi Watch and Mi WatchLite is a smartwatch that offers designs and features to match the active lifestyle and expressions of the user. This device monitors the body's condition, measures the sports activity of the user, and offers important physical information such as heart rate, sleep cycle, and stress levels.
Both are resistant to use in water to a depth of 50 meters, so they do not need to be removed during bathing, swimming to rafting. Mi Watch has 117 workouts that can be monitored and stored temporarily Mi WatchLite can measure 11 types of sports. It only took two hours to fully charge the battery fromMi Watch and can be used again for up to 16 days for normal use.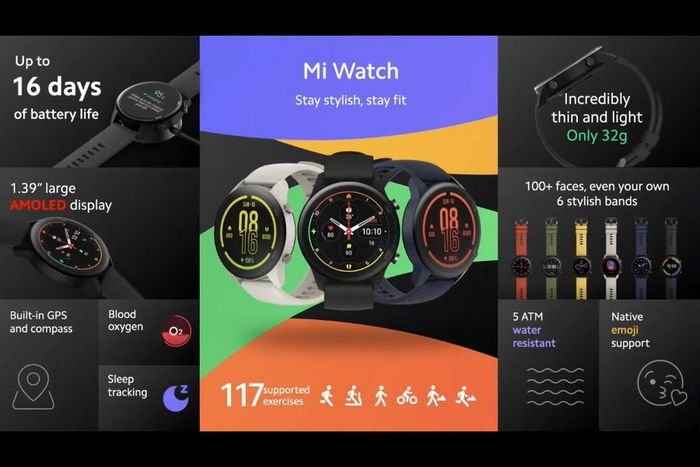 Mi Watchincludes additional features such as a more accurate GPS and compass, and gauges of elevation and barometric pressure. With a premium design,Mi Watchwhich weighs only 32 grams provides freedom of expression and adapts to everyday looks with a choice of band color or on-screen display. The screen is capable of displaying striking colors and is still comfortable to see even during the day thanks to the AMOLED panel and protected by Corning Gorilla Glass 3 technology.
Mi WatchThe Lite comes with a more attractive option for more common users thanks to its simple square design and weighs only 35 grams. With a full battery condition, this device can be used for up to 9 days.
Good Mi Watch and Mi WatchLite makes it easy for users to find out notifications that come to smartphones in the form of new messages or incoming calls. Includes support for emoji display from incoming message notifications to capture expressions from conversations.
Mi WatchFirst present on December 22, 2020 at 13.00 WIB with an introductory price of Rp1,499,000 and a regular price of Rp1,599,000. WhileMi WatchLite is available starting December 15, 2020 at 13.00 WIB with an introductory price of IDR 799,000 and a regular price of IDR 899,000. Both are available via e-commerce at Shopee, Mi.com and offline stores at the authorized Mi Store.