Do you want to learn computer? It feels a bit behind if we haven't mastered computers in the modern era that is all digital and computer-based. Currently, the use of computers has penetrated various aspects of human life.
If in the past the use of computers was still focused on the world of IT or technology, now most of the domains of human life have applied computers and their sophistication to simplify various tasks.
Let's take and consider some real examples: starting from the business world, we use computers and the internet to expand the company by selling online. In the medical world, computer technology is used by the docks
Then, the world of education is currently starting to develop distance learning methods or online using computers. Not wanting to be left behind, the industrial world is now also able to work faster to produce products that are needed by humans every day
Apart from that, there are many other activities in our lives that use computers to lighten the workload. For example, when you complete a school assignment or assignment.
Your tasks can be completed faster using the Microsoft Word application for composing your typing, Microsoft Excel for processing numeric data or Microsoft PowerPoint for making a more attractive presentation visual.
Or when you have to find reference material to support study and work activities. With the old and traditional methods, the only way to find these references is of course by bothering to read and study various articles
However, with this new method of using computers, finding references is as easy as browsing a browser. So you can find various related articles in just seconds. Very easy, right?
The examples above are real application forms of computer use in our daily lives. For those of you who still don't really know how to use a computer, then you don't need to worry or worry about the components in it from scratch.
You also don't have to bother taking special computer courses. Now, you can also find a variety of platforms for learning computers for free. One of them is the article in the current edition you are reading.
You're in luck, because here are seven computer learning basics that you can quickly learn and master. Without further ado, let's immediately look at the following discussion to find out more clearly about the four understandings
Computer Learning Basics For Beginners
Many ordinary people are confused about how to learn computers for beginners. There are even some people who are dizzy and anxious when faced with a computer that has a lot of components in it. for the easiest and best computer learning for beginners:
1. Have a Strong Intention to Learn Computer
The first basis for computer learning is the intention to learn. Remember the words of the wise that without a strong intention, your learning process will be hampered. With good intentions, you will not be easily swayed by various obstacles. Therefore, before you jump into practicing learning, you need to have a strong intention.
Find out honestly within yourself what your main goal is to learn computers. Is it to simplify the current job? Or can it be lighter to support learning activities at school or campus?
Your strong will can become even stronger if you always meet friends who are positive and always support your learning process, including in studying computers. Learning computers is basically not difficult. quickly become proficient at using a computer, you should often practice using it yourself every day.
2. Create Intended Use of Computers
The second basics of computer learning so that your learning process can take place quickly is to make computer use goals. After knowing the basic goals and intentions of learning computers, now you can set a priority scale
You need to understand that computers are very complex equipment. Therefore, computers have many uses in them. A computer can be used for a variety of different purposes, depending on
With a computer you can search for many references and information on the internet, edit pictures and videos, watch movies, store various files, create various types of documents, and so on.
So, what are your primary and most important goals for learning computers? By knowing the main goal of learning computers, in addition to being fast in the learning process, you can focus on specific learning that supports your goals. fun.
For example, if you are studying computer with the aim of being able to type any document using Microsoft Word, then when studying, your focus will be more on learning Microsoft Word than using other applications. While other software as deep as Microsoft Word.
Meanwhile, if you want to be good at making graphic designs, then the software that you need to learn and master in depth will be different again. So, you will be more familiar with special computer software for processing designs, such as Adobe Photoshop, as well
3. Have Your Own Computer
The next basic computer learning is to have your own computer. Why should you have your own computer? Of course, by having your own computer, you will be more flexible in practicing computer at any time.
Also, you won't be haunted by the fear of damaging your computer because the computer you are using is your own. In essence, studying on your own computer will make you feel more secure, comfortable, and free.
Apart from the convenience of time management and other issues, having your own computer can make it easier for you to install the software you need for work. The number of hours you spend practicing on the computer will be even greater
Contrast that with a situation where you have to learn to computer by hitching a ride on someone else's device. Of course you will feel very uncomfortable, because there is a feeling of fear of destroying files and devices that are being used. can also be used by the owner to complete the job.
Currently there are lots of computers and laptops that can be purchased at low prices starting from 3 million rupiah. Buying a computer today is also very easy and practical, because it can be done online in e-commerce. Simply order will be sent to your address.
4. Practice Every Day
The basis of computer learning that is very important for you to know is the training process. Diligent practice is the main key in the process of mastering other subtleties. This is the same as any other skill, to be proficient at cultivating
The more you practice, the more familiar you will be with the locations and the various kinds of instructions you need to do to be able to operate a computer.
The training process is very important role in your success in learning computers. Why do you know the theory about computers but never put it into practice? All of these theories will just go to waste
The more often you practice, the faster you will be able to master the computer. Vice versa, the more lazy you are practicing computer, the longer your learning process will be.
5. Know the Computer Components
If previously we have discussed the basics of learning computers, this time we begin to get into the internal components of the computer itself.
If you have ever looked at a computer device, then you will have noticed that a complete computer is composed of a variety of different components. Do you know what parts of the computer components are
Here are some of the things that you must know so that you can operate your computer more smoothly:
Monitor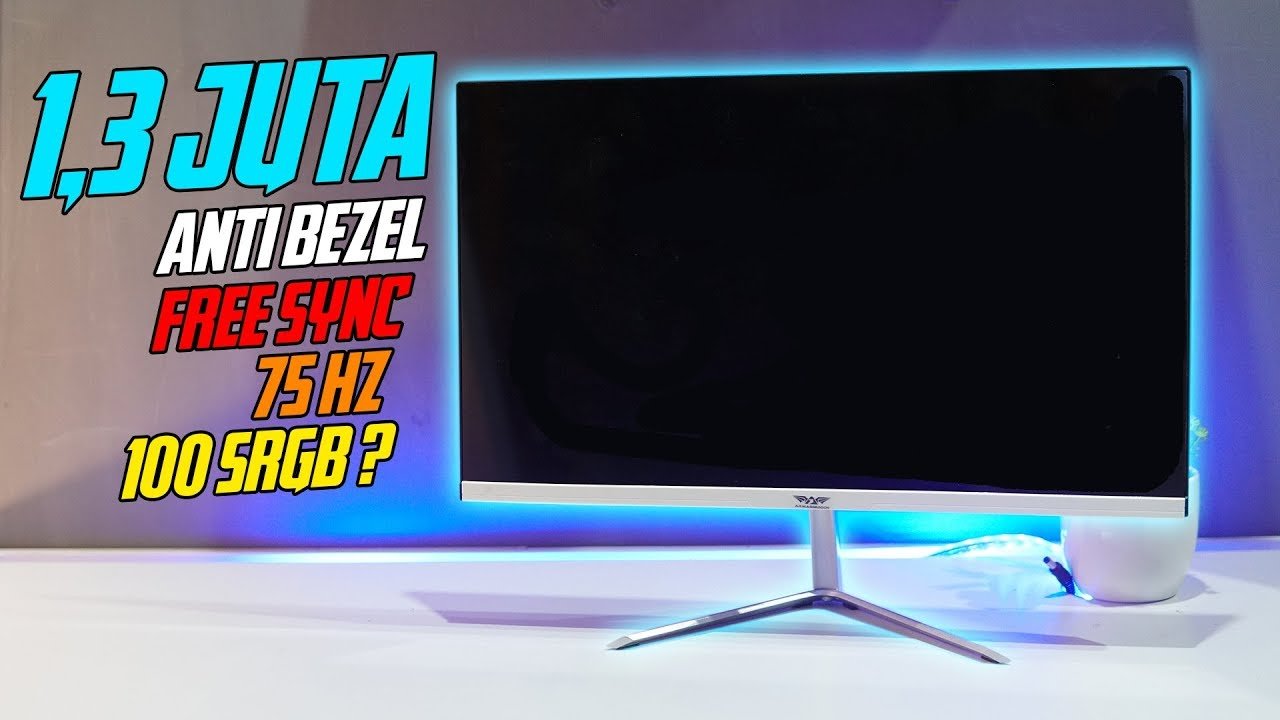 Many ordinary people think the monitor is the computer itself. In fact, it is not. The monitor is indeed the most striking component of a computer, given its position at the top, is quite large and has a shape
As a result, anyone looking at a computer monitor can immediately recognize it. This is also the logical reason why most ordinary people think the monitor is a computer.
In fact, a monitor is a computer screen that has a function to display images or text that has been processed by the computer. The new monitor can work if it is connected to the computer. Again, a monitor is not a computer, just a part
In the past, computer screen displays were classified as very ancient in the form of large, "bloated" rectangles. Because of its ancient shape, many people called the computer screen a "tube screen".
But gradually, along with the development of modern technology, the shape of this tube screen monitor began to be replaced by a variety of screens that were thinner, selective, and wide. The shape of the modern screen is nowadays and is widely used by famous modern society
Processor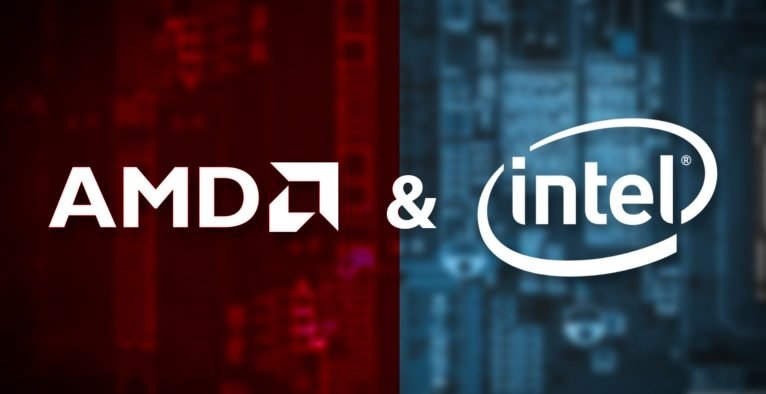 Just as a car can run because it has an engine, so does a computer. Computers obviously have special machines to operate according to your orders and wishes, such as creating documents, playing songs and videos, browsing
Computers can work in such a way as to process information into visual displays (output), because it is assisted by a special machine called a central processing unit (CPU).
In the IT world, the processor is known as the part of the computer that functions as the "brain" of the computer. All commands run by the computer will be processed by the processor.
The simple picture is like this: first, you enter input (data) into the computer. Then, the computer will process your data according to the most suitable direction. These directions can be carried out by the computer thanks to the "brain" and finally artificial intelligence, the processed data will appear as the output or result you want. Practical, right?
Hard drive
As you can notice when you have a computer, your computer will definitely have a very large storage space.
To check, you can open the File Explorer section, then click Local Disk C and Local Disk D listed on the left side of the screen. Each local disk has a very large size, generally reaching hundreds of GB.
With this large storage space, you can store various data at will, ranging from written document data, PDF files, MP3 or music files, video and movie files, and hundreds to thousands of photos.
This large hard drive size is usually very helpful in the installation and operation of various applications on your computer. So you don't have to worry if one day, your application crashes during operation. maximally.
The size of the hard disk for each computer is generally different. But in today's modern era, the minimum size of a computer hard drive is 160 GB. You can still increase the size of this space by using an external hard drive until it reaches
RAM
Another part of computer components that you need to know when learning to computer is RAM. What is RAM? RAM stands for Random Access Memory. The function of RAM is to temporarily store memory on the computer.
So, before the data is processed by the processor, this data is first stored in RAM. The data will also be stored back in RAM when it is finished being processed by the processor before being displayed as output to the user. If likened, the "temporary RAM" of each data before and after processing.
6. Studying Computer Operating Systems
After learning various types of computer components, the basis for learning the next computer is to enter computer operating systems lessons. The operating system is a program that is used to run a computer. Anything
There are three types of operating systems commonly used in Indonesia, the first and the most widely used is Windows, second is Linux and the third is Macintosh. Because the majority of computer users are users of the Windows operating system, we will dial it on the computer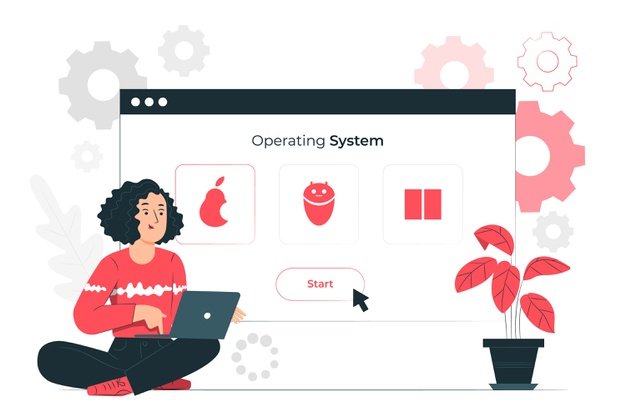 Windows XP
This operating system has been used for a long time. The origin of this operating system was in 2001 or 2002, and this operating system was very popular. The Windows XP operating system is widely used by the public because it is lightweight as well
In the past, when people rarely owned computers, this operating system was widely used in public places such as internet cafes (internet cafes). Now, Windows XP is deprecated because it has an outdated interface for heavy duty operations.
Windows 7
Before the official release of Windows 7 in 2009, Windows Vista had appeared. Unfortunately, Windows Vista is not widely used compared to Windows 7. As a result, Windows 7 was finally named as the replacement for the official position of Windows XP, because many users of this 7.
Windows XP is being abandoned because many features are getting out of date. With Windows 7, you can implement more new applications and get a more beautiful and dynamic interface.
Windows 8
In 2012, Windows released its newest operating system, namely Windows 8. The main appearance of Windows 8 is very much different from the appearance of the previous Windows.
Because of this very drastic change, when we first started using Windows 8, maybe we would be very confused because we couldn't find the start menu. Windows 8 looks more elegant and professional than Windows 7. As a result, the presence ..
Windows 10
Every few periods, the Windows operating system is always repaired and new types of Windows emerge. In 2015, Windows 10. In Windows 10, we find various improvements from previous versions of Windows.
At first glance Windows 10 looks not much different than Windows 8. However, the performance of Windows 10 is the most advanced among all types of Windows.
Each version of Windows has its advantages and disadvantages, so when you use a computer, you need to learn the operating system first. This is what you need to do so that you don't get confused when you want to
7. Software commonly used on computers
Now we come to the final discussion in this edition of the article, which is about various software commonly used in computers.
In addition to understanding the computer operating system, you need to understand software or applications that are commonly used by a user (computer user). This is because, to be able to complete the tasks and work of the user, the computer doesn't …
If likened, the operating system is only a container and a tool to facilitate various tasks that are inputted by the user. However, in practice, it is necessary to carry out tasks more easily and get results
Have you ever observed what software is usually on a computer? If you don't know what software is usually on a computer, then you can immediately listen to the answer below.
Here, we will look at various types of computer applications such as browsers, video players, Microsoft Word, paint, Microsoft Excel, PowerPoint, to Adobe Photoshop and Movie Maker applications. The following is the discussion one by one:
Browsers: Internet Explorer, Mozilla Firefox, and Google Chrome
For those of you who frequently surf in cyberspace using a computer, then it is certain that you are very familiar with this application. SBrowser is a program that allows you to use the internet on your computer or laptop. Only the browser is social with laptops.
The word browser in Indonesian is known as "browser". There are also those who define the browser as a "search engine" which is very suitable for its function. Browsers are generally installed automatically on various types of laptops and PCs, ba, MacOS, and so on. The example of the default browser on a computer system is Internet Explorer.
Apart from Internet Explorer, there are also various other types of browsers that you can use to explore the virtual world. Various types of browsers can also be downloaded and used for free.
For example Google Chrome and Mozilla Firefox. By trying many browsers, you can determine for yourself which browser has a lighter work performance and is also faster in the search for keywords on the internet. You can also adjust the type of browser as needed
Video Player Application: Windows Media Player
The next application that is also widely used by the public is the video player application. Even though now we can run and enjoy streaming services via a browser, sometimes we really need an offline video player on the computer to watch movies online, so of course we will watch videos or movies offline.
In addition, the video player application can also be used for various purposes. Whether it's for watching movies, short videos, or viewing other types of videos such as animated GIFs and MP4 videos.
We can't watch short animated videos and GIFs in the browser, right? For those needs, you don't need to worry. Because the operating system on Windows already has a built-in program for playing videos, movies to animated GIFs. Application
With Windows Media Player, you can play various types of videos in various formats, such as AVI, MP4, GIF, and so on. This application is also available for free and ready to use on any Windows-based laptop or PC. However, this doesn't matter if you are not comfortable using this default video player application.
If you want to find other complete video player applications, you can try downloading GOM Media Player, VLC Media Player, Kodi, Media Player Classic – Home Cinema, KMPlayer, PotPlayer and many more. All of these applications you can download and use online.
Microsoft Word
If your goal of studying computers is to become proficient at typing, then you will need to interact a lot with the Microsoft Word application. By using Microsoft Word, you can type various types of writing, create tables, edit text and so on in formatting as needed, such as .doc, .docx, or .pdf.
This Microsoft Word program is the default program from Windows along with various other types of Microsoft applications. You can use all the features of Microsoft Word for free without the hassle of logging into any accounts. So, you can just start working on various jobs.
However, as a beginner, you might get confused by the various tools and features available in Microsoft Word. This is because there are at least 8 main feature bars that Microsoft Word has: Home, Insert, Design, Page Layout, References, Mailings, Review, and View. In fact, each bar has other tools that are more detailed.
Therefore, to be proficient in using Microsoft Word, you must be diligent in practicing. The more you practice using it, the faster your typing speed will be. This application is also mandatory for you to master as a skilled power science using this application.
Adobe Photoshop
There must be someone among you who is very fond of photography, be it for professional purposes or for personal documents. Now, whenever you want to share photos with many people, you will definitely do the photo editing process
Photo editing is now a new form of need in society. To streamline the photo editing process, you can use Adobe Photoshop software that is already installed on your Windows.
Photoshop can not only be used for those who are professionals, beginners like you can also use it for photo editing purposes. Starting from simple photo editing to photo editing that requires techniques with high complexity
Notepad
This Windows built-in feature or program at a glance is similar to the Microsoft Word application. However, the notepad program is intended for a different purpose. Usually this application is used to type programming codes or write sentence-memos in general, only in digital form.
Paint
This Windows default program is really needed for those of you who like to draw. With the Paint application you can draw directly on the computer. Besides that, we can use the Paint application to take pictures of screens or screenshots. Take a photo
By drawing using the Paint application, we don't have to bother doing the scanning process to digitize the images we make, because they can be saved immediately and can be shared easily. Then, we can easily.
Microsoft Power Point
If your line of work intersects with public presentation, then you need to learn Microsoft Powerpoint applications. To be able to learn this application, you can immediately use it, because this application is a Windows default program.
To be able to make slides in the Powerpoint application and run them, you need to first formulate conversation ideas that you will convey through PowerPoint slides. Usually the sentences in Powerpoint are made in certain points. You create to enrich the visualization.
Corel Draw
Are you interested in the world of graphic design? If so, then you need to practice using Corel Draw. In this application you can make a wide variety of designs and shapes. To be able to use this application, you need to men
Basically, the use of Corel Draw is not much different from Photoshop. You are also free to want to learn to use Corel Draw or Photoshop, everything returns to their respective needs and comfort.
Actually there are many other software from a computer that you need to know. Which software you need to focus on learning depends on your usage needs. To be able to master all applications would be very difficult
Those are the seven basic to learn computer quickly for beginners. Hopefully this article can be a good computer study reference for you. Continue to be enthusiastic in learning and practicing so that you will become more comfortable
Don't forget to enrich your horizons by digging up some in-depth references related to the world of technology only from our website and social media. See you again in our next interesting and informative article!