The world of marketing has changed drastically over the last ten years. New technologies have opened the door to creative marketing strategies and the cost per client acquisition becomes exponentially lower as more platforms compete for their users' attention.
Organic marketing or organic marketing refers to any form of digital marketing that does not involve paid advertising. This is most commonly seen as social media use and article content creation, but also includes multiple channels such as video sharing , using influencers , and SEO.
In this article, I'll explain the features and benefits of organic marketing, as well as share some practical information on how organic marketing can be used in your business.
Organic Marketing, Non-Paid Marketing
Organic marketing strategies generate traffic to your business naturally over time, rather than using paid advertising or sponsored posts. Organic marketing consists of blog posts, site content, guest posts, tweets, and Facebook updates . Apart from that, email sharing is also organic marketing. So are user-generated content campaigns that you launch on web pages.
This strategy won't eat up your grocery bill. In fact, investing time and energy in developing an organic marketing strategy is one of the most important steps you can take to ensure the long-term success of your digital business presence. This strategy is one of the most effective ways of building an authentic audience and fan base for your product or service. It takes more time, consistency, and patience to succeed, but the extra effort is worth the payoff.
The definition of organic marketing refers to the actions that make customers come to you naturally over time, not 'artificially' via paid links or paid posts. This includes everything straightforward, instinctive, and of course with the exception of paid marketing tools.
Paid marketing tools, such as paid link advertising, are considered inorganic marketing. If you've put all your energy and sweat into revising and building your user interfaces like maintaining Twitter and Facebook accounts, building email lists, and improving SEO, you're already doing organic marketing. Now, let's take a closer look at why it is effective and how you can do it better.
Why You Need To Use Organic Marketing?
Organic marketing strategies bring customers into your business naturally over time. Instead of advertising directly to your target audience, you can attract them by providing the information they are looking for. This process is also known as inbound marketing or content marketing.
As such, there is no fast path to optimal results. Implementing an organic marketing strategy will not increase your web traffic overnight. In fact, it can take months or years to see the results you are looking for.
Effective organic marketing creates a permanent source of traffic to your website. These sources can be pages and blog posts that can be found via search, guest posts, social media updates that link back to your website, and much more.
Types of Organic Marketing
The most appropriate platform for your business depends largely on your target market and the product or service being sold. The platforms below are the most widely recognized and most likely to be used in your organic marketing strategy.
Facebook
As the largest social network, Facebook offers a variety of facilities for marketers to connect with their customers without paid advertising. Apart from having a business page, business owners can join groups to connect with other people in their segment, create groups to build authority as business experts, buy and sell directly on the marketplace , and manage events at no cost.
Organic marketing on Facebook can be supported by paid Facebook advertising thereby increasing the effectiveness of any marketing campaign.
Instagram
As the young generation's favorite social media, Instagram is an image-based platform designed to upload quick snippets or Instastory content. This method generally works well for brands with certain segments, and can be used to build followers who are interested in your business.
Pinterest
Pinterest is another image-based platform. Pinterest helps users to gather their inspiration into posts that they can refer to back in the future. Currently, Pinterest has the highest conversion rate of all social media and is great for highly visual businesses like interior design and fashion.
LinkedIn
As a professional social media platform, LinkedIn is designed to expand business networks. Instead of using quick snippet content, LinkedIn users prefer long-form or news-style content that solves a problem or addresses an issue in detail. By far, LinkedIn is the most appropriate platform to connect with businesses and share B2B content.
Snapchat
At this time, Snapchat may be less popular with the general public. However, Snapchat helps users to share short videos and photos with their profile followers. Snapchat is highly recommended for products targeted at Generation Z and younger and can be used to build brand awareness .
Digital PR
Closely related to content marketing, digital PR involves liaising with trusted bloggers and online publication editors and asking them to share your business content on their sites. Digital PR can sometimes take months to receive a single backlink, but if the publication is to be believed, a digital PR campaign can lead to massive growth.
Youtube
Although at first glance this platform only functions as a content channel, YouTube is the second most powerful search engine after Google. YouTube offers the opportunity to share video content that is directly related to your business and helps potential customers get to know your business personally before they make a purchase decision. This platform is excellent for knowledge-based service businesses such as business tutorials or training.
Blogging
Blogs can be standalone websites designed to direct people to your products and services, or they can simply be a part of your website. The content on the blog should be able to provide useful information about problems your customers are facing, or as an alternative to entertainment content that directs visitors to your site. Blog content or news articles are also great for SEO because they can improve keyword rankings.
SEO
Search engine optimization (SEO) is also still part of organic marketing and is the process of customizing your website so that it can be found by search engines. Google's algorithms are complex and constantly changing, so an SEO strategy should include technical website optimization as well as content marketing, and even some social media related stuff.
Strategies in Doing Organic Marketing
Think back, organic marketing strategies convinced search engines that your website was relevant to what your audience was looking for. This is why such a strategy takes such a long time.
Remember, you should also try to build a permanent traffic source that will help convert your users into potential clients. The following are the sources of this traffic:
Content and assets hosted on your site. Ideally, it will populate search engine results when users search for related terms so as to bring you the traffic you want;
Guest posts. Content that is on influencer or industry-related sites is another way to present your content to a wider audience. Make sure to link back to your content;
Social media posts. Tweets or LinkedIn posts with a link that leads to your website will stay live indefinitely, bringing new traffic to your site.
Again, just one post won't do much to help increase your traffic. Organic marketing can work by building on the work that you have done before. This is a series of ongoing marketing efforts.
The money you invested in the first month continued to bring in customers for years to come. You may only see a very small increase in traffic at first, but your spending will decrease as traffic increases over time.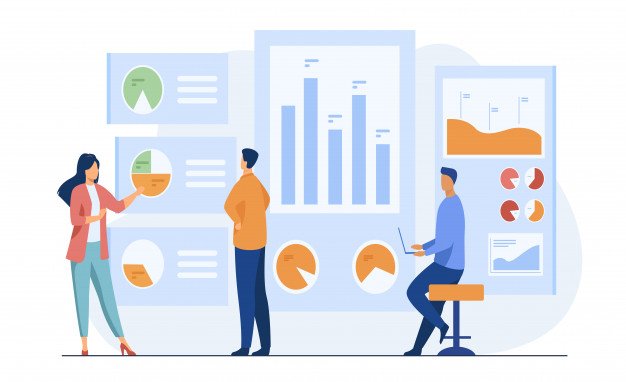 So, let's start creating your new strategy:
Analyze the traffic habits of your target audience for your business
How does your target market find businesses like yours? Maybe they rely on review sites, read industry publications, or search for "What do I need to solve a problem…?" Maybe they follow social media influencers or track hashtags, looking for new solutions that are better than the ones they already have.
Once you can answer this question, you will need to upload the post of the type of content they are looking for.
Build your website's content library
Make sure not to neglect your website for the sake of external link building. After all, people who would click on this link were hoping to find quality information and they would be disappointed if they couldn't find it. Having a site with little or no content will significantly cut your sales.
Variation is a keyword, so you don't need to stick to just one type of content. Blog posts are important, but don't forget about other things like videos, infographics, and downloadable assets like e-Books .
Optimize your website for organic search
Search engine optimization can help with all aspects of your website, not only content, but also ranking higher and appearing more frequently on search pages leading to increased organic traffic. While implementing SEO is complex and changes over time, here are a few quick tips for you to do:
• Make sure every page has metadata: This will help search engines understand what's on your website. You will also need to include title tags with your most relevant keywords, image tags with alt attributes, and page descriptions.
• Design with mobile phones in mind: Google now ranks websites based on how well they can be optimized on smartphones and tablets.
Use social media marketing to increase your organic reach
If you have good content assets on your website that you think will help increase traffic, share them on social media. Even if you use a paid scheduling platform like Buffer or Hootsuite, it counts as an organic campaign as long as you don't pay the social media platform to promote the post itself.
For that, here are some of the fastest ways to use social media to get organic traffic:
Choice of platforms : Where is your target audience and which social media sites generate the most traffic? While LinkedIn is a must for B2B organizations, Facebook, Twitter and Instagram have similar benefits too.
Post type : Increased engagement is great, but traffic is what you need right now. For that, you need to determine the best types of posts to bring readers to your website.
Links : You are currently trying to increase traffic and generate revenue, so make sure your social media posts link back to your website. A simple way to do this is to link each new blog post on your social platforms.
Schedule : What hours are the users active on social media? Schedule your posts accordingly for increased traffic.
Also, don't do paid marketing without doing organic marketing. If a customer clicks on a paid ad to your site, but finds less quality content, they will leave and your investment will be wasted.