Recently, the popularity of dApps as blockchain applications has received great attention from blockchain users. But is the use of dApps capable of becoming the future of decentralized application development or is it just a trend?
How many applications are already installed on your mobile phone? Every time you install an application, of course there are terms conditions that you can actually read. But believe me most of us will only approve all access to these applications on our cellphones.
Even though there are many applications that can take some of our personal data, such as addresses, emails, names, GPS, and can even find out transactions. Multiple leaks on apps or websites, can have a big negative impact. From our tendencies, to financial break-ins from electronic transactions.
Indeed, not all application companies are criminals, sometimes they need personal data sources to customize content. But not a few also collect and abuse the trust of application users.
Then the popularity of blockchain brought new decentralized technology. They offer a more friendly service on the protection of our personal data, personal information will not be easily spread on the internet.
dApps, offer us these advantages as decentralized applications.
Understand dApps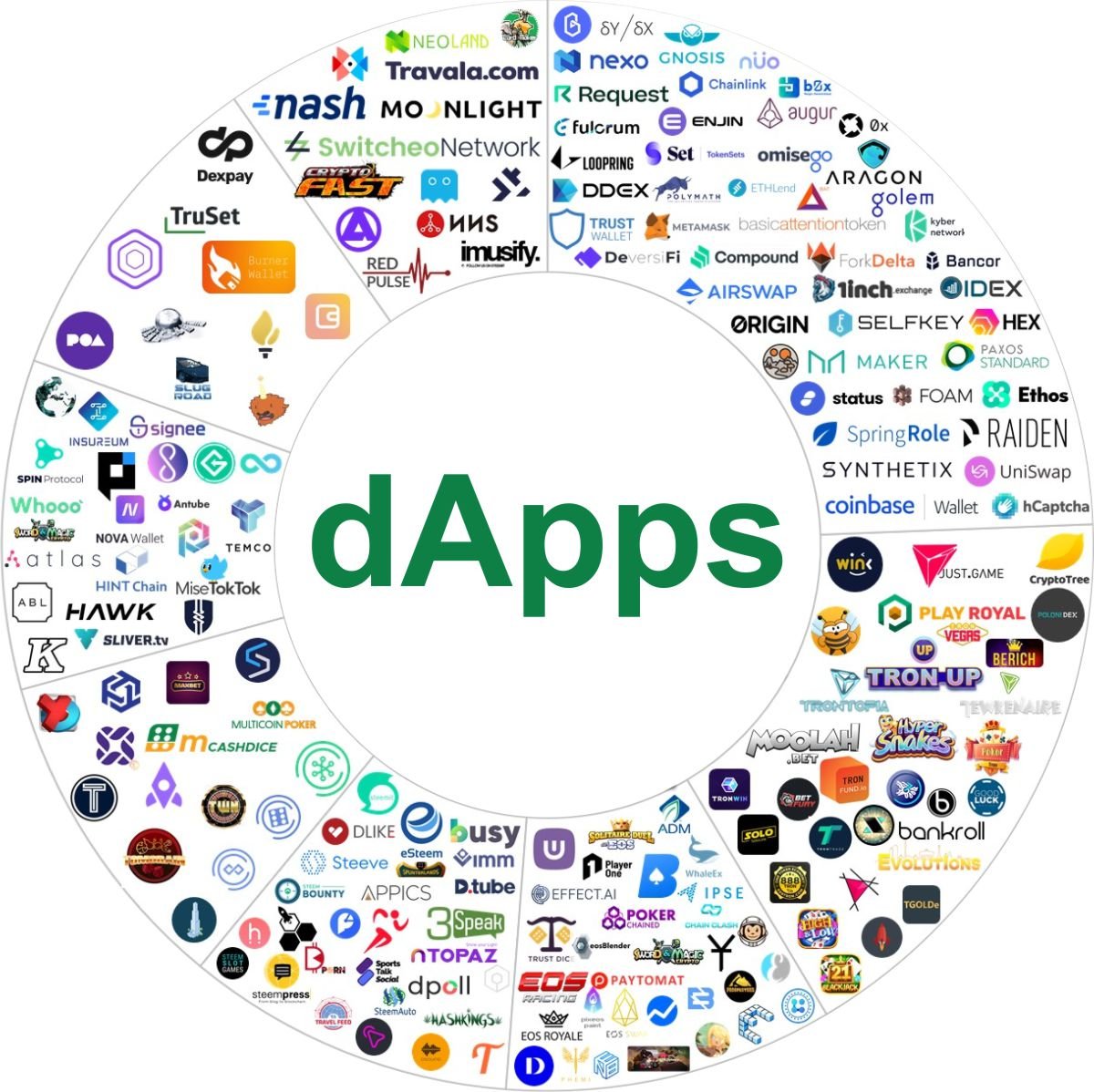 Previously we could understand what makes decentralization in this application have such a big impact. In contrast to applications in general that use a centralized server. dApps use a decentralized peer-to-peer method.
Then what is peer-to-peer? If we often use Google, this application also uses the peer-to-peer method. But still using a centralized server. And the advantage of peer-to-peer is that our access to data will be much faster.
For example, when a centralized application fails on a server, the entire network is affected. Unlike when it is decentralized, we can still access data, because each data is stored in many users at once.
And blockchain technology that we can use to create dApps, one of which is ethereum.
Advantages of Using dApps
dApps is an open-source technology, every change and creation of new blocks will go through mutual verification. But still providing privacy security to its users, most likely only the digital wallet address will be known to the public.
Modifications outside of dApps or smart contracts will remain safe, because any block information that has occurred cannot be modified again. This security protocol is very helpful for security, but sometimes also a hassle if there is a build error.
Like Blockchain, dApps Also Continue to Grow
In appearance, we may have difficulty distinguishing which applications or websites use dApps. But in navigation we must remain careful, because errors in navigation will not be undone. Because the naked eye will look the same, but with a different driving engine.
Currently there are so many interactive websites and applications that use dApps technology. From games, to crowdfunding applications have used this decentralized application.
Although many applications have been born, but more decentralized applications are still needed to improve the quality of transactions. The main obstacle is funding the account using crypto currency, not using traditional currency.
Then the obstacle that is still a homework for developers is the lack of investor familiarity with blockchain technology. With so the emergence of new technologies that should make it easier, may even become more complicated.
The development of this technology will continue to grow, maybe in the future it can cut all the complexities that exist today. However, as blockchain technology continues to evolve, decentralized applications will continue to evolve as well.